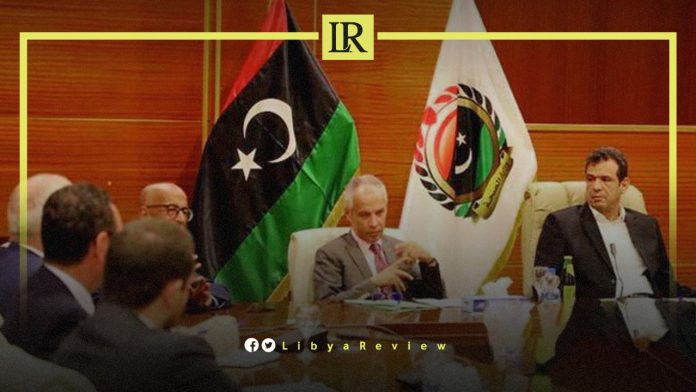 On Saturday, the French Embassy in Libya announced plans to organize a special day for health this month, in coordination with the Health Ministry of the Government of National Unity (GNU), according to France's Ambassador, Mostafa Mihraje.
These remarks came during a meeting between Mihraje and Health Minister, Ramadan Abu Janah.
The French Ambassador made the announcement via Twitter, but did not disclose the specific date for what he called the "Libya-France Health Day" nor did he reveal the types of events that the Embassy intends to organize to mark this day.
Meanwhile, the Libyan Ministry of Health said in a statement that the two officials also discussed "the medical forum that will be held in Libya during the next period."
Mihraje was previously Consul General of France in Jeddah, Saudi Arabia, and served as France's Special Envoy to the Organization for Islamic Cooperation in 2018. He succeeds Béatrice Le Fraper du Hellen.
Notably, France's Foreign Ministry has recently reiterated that the recent Turkish-Libyan energy exploration agreement, "is not in accordance with international law of the sea."
"Our position on the memorandum of understanding signed between Turkey and the Libyan Government of National Accord (GNA) in 2019, remains unchanged. This infringes the sovereign rights of Member States of the European Union, does not comply with the international law of the sea, and cannot have legal consequences for third states," the French MoFA affirmed.
Earlier this month, Libya and Turkey signed several economic agreements that included potential energy exploration in maritime areas, Mevlut Cavusoğlu, Turkey's Foreign Minister said.
The agreements will allow for oil and gas exploration in Libyan waters. This comes three years after the two countries signed a maritime border deal.
The country has been in turmoil since the overthrow of Muammar Gaddafi's regime in 2011, which led to a series of conflicts that only ended with a ceasefire in 2020.
Libya's Presidential elections were originally scheduled for December 2021, and then postponed indefinitely.