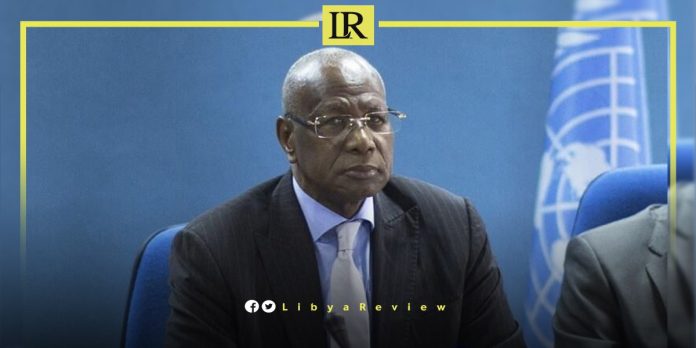 The Special UN Envoy of the Secretary-General, and Head of the United Nations Support Mission in Libya, (UNSMIL) Abdoulaye Bathily called on the Libyan people "to prepare to participate in a national dialogue." He added that this "will help them to get out of the crisis with a consensus, and one position that achieves the interests of the people."
"I believe that all Libyan parties in all regions should discuss the political, military, and economic tracks," Bathily said.
"I met all the leaders in western and eastern Libya, and in the coming days I will go to the south… Everyone has expressed their desire to move towards free and fair elections. The Libyan people aspire to choose leaders who care about their needs. Libyan leaders must end the suffering of the people, look at the public interest, and respond to their desire for peace and stability. Elections will bring stability and peace to Libya," the UN official said.
Bathily added that Libya "has been going through a transitional phase for years, and it is time to put an end to the transitional phases and move towards holding elections. I believe that this matter is not only a political responsibility of the leaders, but also a moral one, as they must translate their words into actions, and take concrete measures on the way to holding elections in the shortest time."
"The Security Council and the entire international community support this trend, and I hope that it will be implemented soon," he emphasised.
On Friday, Bathily held talks with the Speaker of the Arab Parliament, Adel Abdulrahman Al-Assoumi.
During the talks Bathily affirmed his "determination to listen to all Libyan parties away from any external interference," and reiterated the United Nations' "support for a sustainable Libyan-owned solution to restore peace and stability to the country."
He also stressed the importance of "preserving the ceasefire agreement, and unifying the security and military institutions in Libya."
The UN diplomat hailed the role of the Arab Parliament in supporting UNSMIL, adding that "parliamentarians always have a supportive role in resolving such crises, based on their relatively large margin of flexibility, compared to the restrictions imposed by official diplomacy in many cases."