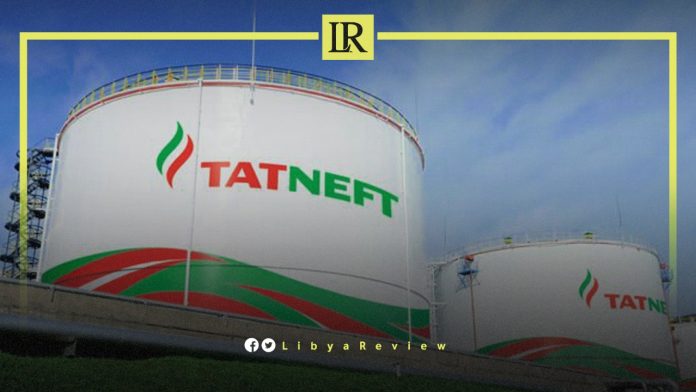 Libya's National Oil Corporation (NOC) discussed the lifting of the "force majeure" status on the Russian Petroleum refineries company, Taftnet. The Corporation confirmed the resumption of the company's exploration activity in the plots located in the Ghadames Basin area.
In a statement, the NOC said that "this resumption of exploration came after the transfer of rig 51 of the National Drilling Company, to conduct the testing process for well D1-8214."
The NOC's Exploration Department held a technical meeting with Taftnet officials. This was part of the annual joint technical meetings between the Corporation and the foreign companies in Libya. The meeting was held in Al-Bouri Hall at the corporation's headquarters in Tripoli. It dealt with the company's exploratory activity during 2022, and the proposed technical work for 2023.
The Russian giant suspended its exploration operations in February 2011, but given the improvement of security conditions in the country and consultations with NOC officials, it has decided to resume its exploration program.
Notably, the Special Envoy of Russia's President to the Middle East and Africa, Mikhail Bogdanov stated that the Russian Ambassador to Libya is awaiting approval from the Libyan authorities.
In statements to reporters, Bogdanov noted that representatives had gone to Libya to resolve the issue of reopening the embassy.
"Work is already underway, we have sent a group to Libya, and now our candidate for the post of Ambassador awaiting approval from the Libyan authorities," he told the reporters.
In September, Bogdanov said Moscow intends to resume the work of its embassy in Tripoli. "I think the Embassy will open in the near future," he told reporters. "Now we need to solve organizational problems, because there is nowhere to work now, and we temporarily need hotels."
In August, the Russian Foreign Minister, Sergey Lavrov and his Libyan counterpart, Najla Al-Mangoush discussed the prospects for resuming economic projects, which were suspended a decade ago.