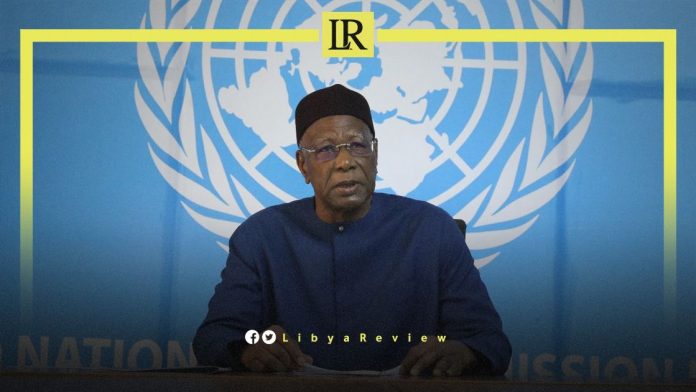 On Tuesday, the UN warned that Libya was at risk of partitioning since elections, which were scheduled for 24 December 2021 continue to be postposed.
Abdoulaye Bathily, the UN Envoy for Libya, said "some institutional players are actively hindering progress toward elections."
The UN envoy added that "further prolonging the interim period will make the country even more vulnerable to political, economic, and security instability, and could put the country at risk of partition."
"The genuine political will of these actors needs to be tested against reality, as we approach December 24th, the first anniversary of the postponement of elections and the 7th anniversary of the signing of the Libyan Political Agreement (LPA), " Bathily said. He stated that he "shared Libyans' concerns about delays to the long-awaited elections in a briefing to the UN Security Council"
He voiced his concerns over the lack of progress in the implementation of the 5+5 Joint Military Commission's (JMC) action plan on the withdrawal of mercenaries, foreign fighters, and foreign forces.
"Renewed focus by the Libyan parties on kickstarting the withdrawal process in line with the action plan is required," he noted. He urged Libyan leaders to "work with resolve toward holding elections as soon as possible."
The UN envoy also encouraged the 15-member Security Council to "send an unequivocal message to obstructionists that their actions will not remain without consequences."
Oil-rich Libya has remained in turmoil since 2011, when longtime ruler Muammar Gaddafi was ousted after four decades in power.
Notably, Libya is politically torn between Fathi Bashagha, who was elected by the Libyan Parliament to lead the country in February, and the Prime Minister of the Government of National Unity (GNU) Abdel-Hamid Dbaiba, who refuses to relinquish power.
Tensions have been rising for months in Libya as the two Prime Ministers vie for power; rising fears of renewed conflict two years after a landmark truce.