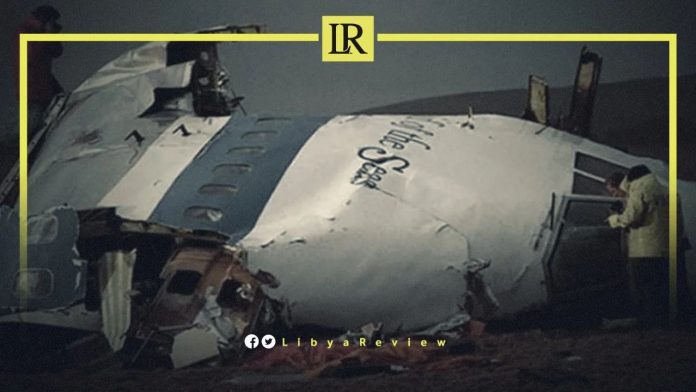 On Sunday, Libya's High Council of State (HCS) voiced its "complete rejection" of any calls to reopen the case of the terrorist bombing of Pan Am Flight 103 over the Scottish town of Lockerbie in 1988.
In a statement, the advisory council called for an "explanation of the disappearance of a Libyan citizen," who is being accused by Washington of involvement in the bombing.
"The file of the Lockerbie case has been completely closed from a political and legal point of view under an agreement reached between the US and Libya in 2008," the statement said.
The statement called on Libya's Parliament, the Presidency Council, and the Attorney General to "show solidarity and take appropriate measures to end the absurdity."
The case resurfaced against the backdrop of the disappearance of former Libyan intelligence officer, Abu Ajila Mohammad Masud Kheir Al-Marimi. He has been accused by the US of involvement in the bombing, in which 270 people were killed.
In 1991, two Libyan nationals were charged in the bombing: Abdel Basset Ali Megrahi and Lamen Khalifa Fhimah.
Megrahi was found guilty in Scotland of the Lockerbie bombing in 2001. In 2009 he was freed on compassionate release grounds, before dying of cancer in 2012.
On 6 February 2021, Libyan Foreign Minister, Najla Al-Mangoush expressed her willingness to cooperate with the United States to extradite Abu Ajila. She quickly retracted her statements, claiming that she "did not mention that text," and that she was answering a question about the Lockerbie case.
Notably, the Libyan National Security Adviser, Ibrahim Bushnaf warned against deliberately raising the issue of the Lockerbie Case.
In press remarks on Friday, Bushnaf warned that if the Lockerbie case was raised again and criminal investigations were conducted, Libya would enter into decades of lawlessness.
According to Al-Sharq Al-Awsat newspaper, Bushanf's statements came amid current allegations that Libya could hand over Abu Ajila. However, local media reported that Abu Ajila was "kidnapped" by government-affiliated forces, and likely he will be handed over to the US.