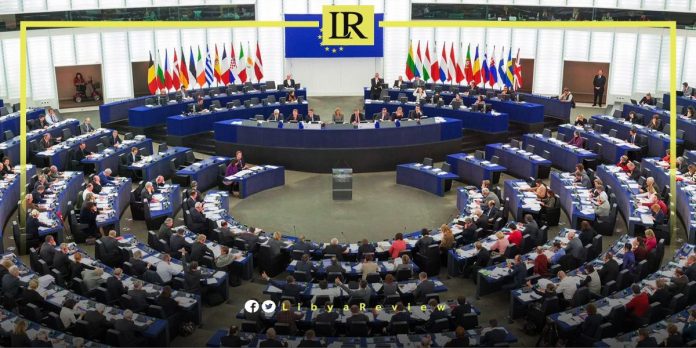 On Wednesday, the European Parliament urged the Libyan authorities to annul the 2019 Memorandum of Understanding (MoU) signed with Turkey on the delimitation of maritime areas in the Mediterranean.
The Parliament also called on the relevant parties not to implement any clause included in the subsequent agreement on hydrocarbons signed on 3 October 2022. As it foresees illegal drilling activities in other countries' exclusive economic zones, including those of Cyprus and Greece.
The text was adopted by 454 votes in favour, 130 against, with 54 abstentions.
Additionally, the Parliament called for the complete withdrawal of all mercenaries, foreign fighters, and foreign forces from Libyan soil.
During the session, Members of the European Parliament urged all international actors involved, especially Turkey, "not to intervene in Libya, not to inflame tensions and fighting through direct or subsidised military intervention, and to immediately withdraw any mercenaries who are still in the country and poses a threat to the stability of Libya and the entire region."
It stressed the need for a "stable political transition and national reconciliation between warring factions." MEP's called on the EU to support Libya in its quest for unity, through an appropriate constitutional reform process. They also expressed their support for the UN-sponsored negotiations on a roadmap for holding free and fair elections.
Notably, the European Union's High Representative for Foreign Affairs and Security Policy, Josep Borrell said the MoU signed by Turkey and Libya in 2019 "violates the sovereign rights of third countries."
"The MoU is not in accord with the UN Convention on the Law of the Sea (UNCLOS), and cannot generate legal consequences for third countries," Borrell said in reply to New Democracy MEP, Manolis Kefaloyiannis, according to the National Herald.
The Greek politician submitted a question to Borrell after the signature on 3 October of an agreement in Libya's Exclusive Economic Zone, as part of the Turkish-Libyan memorandum. The MoU allows Turkish companies to carry out exploratory drilling for oil and natural gas.
Regarding the recent agreement to drill for hydrocarbons, Borrell urged Turkey to avoid actions that undermine regional stability.
Tensions rose between Libya's Tripoli-based government and Greece after Libya and Turkey signed a series of economic agreements that included potential energy exploration in maritime areas. The agreements will allow for oil and gas exploration in Libyan waters, and come three years after the two countries signed a maritime border deal, Turkish Foreign Minister Mevlüt Çavuşoğlu said after signing the MoU in Tripoli.
During a joint press conference with his Egyptian counterpart, Sameh Shoukry in October, Dendias accused Turkey of exploiting "the turbulent situation in Libya to further destabilize security in the Mediterranean region, and establish a regional hegemony."