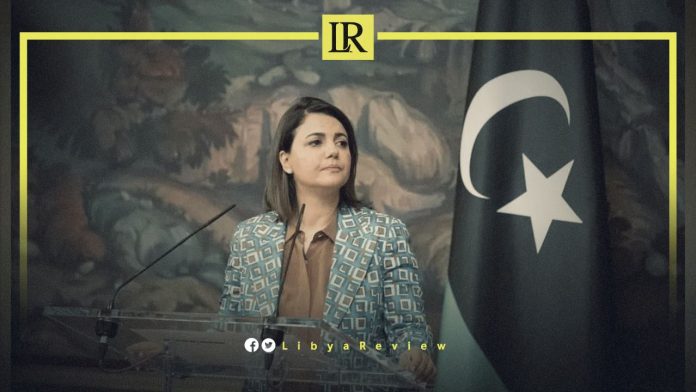 The Libyan Foreign Ministry denounced Greece's "irresponsible acts" in the Mediterranean, according to a statement on Wednesday.

The statement claimed that Athens had contracted with some international companies to conduct gas and oil exploration in the disputed Libyan-Greek maritime borders, specifically to the south and southwest of Crete.

The Foreign Ministry stated that "it will continue to defend Libya's maritime borders with all possible legal and diplomatic means."

The statement noted that there are reports that proved the validity of the research and exploration work for Greece's oil and gas exploration. This is being carried out by the ship, SANCO SWIFT in the eastern Mediterranean.

"Greece is working hard to exploit the Libyan crisis and impose a fait accompli in defining the Libyan-Greek maritime borders," the statement said.

Tensions rose after Libya and Turkey signed a series of economic agreements, that included potential energy exploration in maritime areas.

The agreements will allow for oil and gas exploration in Libyan waters, and come three years after the two countries signed a maritime border deal, Turkish Foreign Minister Mevlüt Çavuşoğlu said after signing the MoU in Tripoli.

The agreement was condemned by the EU, Greece, Egypt, US, UK, and France.

Last month, Greek Foreign Minister, Nikos Dendias cancelled his trip to the Libyan capital, minutes after arriving at Tripoli's Mitiga International Airport. After the plane landed, his Libyan counterpart Najla Al-Mangoush was waiting to receive him, "the Greek FM refused to disembark the plane, and returned Athens without any clarifications," according to the Libyan Foreign Ministry.

Dendias redirected his plane to Benghazi, in Libya's east, where he met with Parliament Speaker, Ageela Saleh, and the Commander-in-Chief of the Libyan National Army (LNA), Field Marshal Khalifa Haftar.