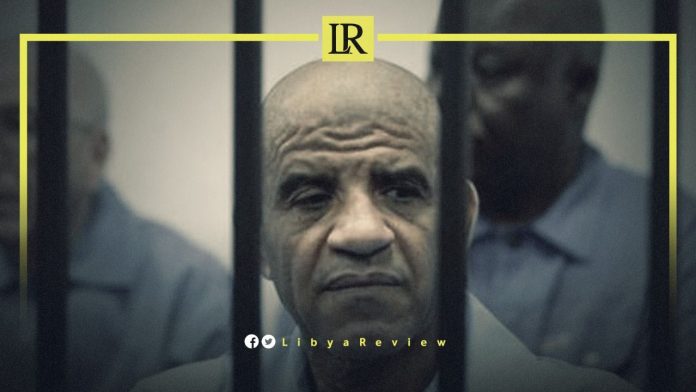 The British Newspaper "The Guardian" reported that the extradition of Abdullah Al-Senussi to the US was abruptly halted by Libya this week, for fear of public anger after the handover of another suspect.

In its Report, the Guardian noted that the US want Al-Senussi to answer questions connected to the attack which brought down a US-bound aircraft over Lockerbie in Scotland in 1988.

Earlier this month, the US announced that another Libyan suspect in the Lockerbie bombing, Abu Ajila Masoud was in its custody. Masoud was taken from his Tripoli home by armed men on 17 November, held for two weeks by a militia, and then handed over to US government agents in the port city of Misrata.

His family said he had been unlawfully abducted. In a statement on Tuesday, the US Embassy in Libya said the process had been "lawful and conducted in cooperation with Libyan authorities."

The handover of Masoud has provoked outrage in Libya, putting the Government of National Unity (GNU) headed by Abdel-Hamid Dbaibe under severe pressure, and leading to the shelving of plans to transfer Al-Senussi to US custody.

According to the Guardian, a Libyan official source with knowledge of the case said that the idea was to have Masoud sent to the US first, and then give them Al-Senussi. "There have been discussions for months about this. But then officials got worried."

Another official source told the Guardian that Al-Senussi was meant to be handed over, this weekend.

According to the Guardian, efforts to secure the two men were launched under Donald Trump's administration. This has been revived over the last nine months, through discussions between US officials and the GNU. In August, an agreement about the transfer was reached with Dbaiba.

The GNU's mandate expired in December, and the PM has a clear incentive to win favour with the US, analysts say.

The Guardian said that it is unclear if the transfer of Al-Senussi to the US has been shelved indefinitely, or merely postponed.