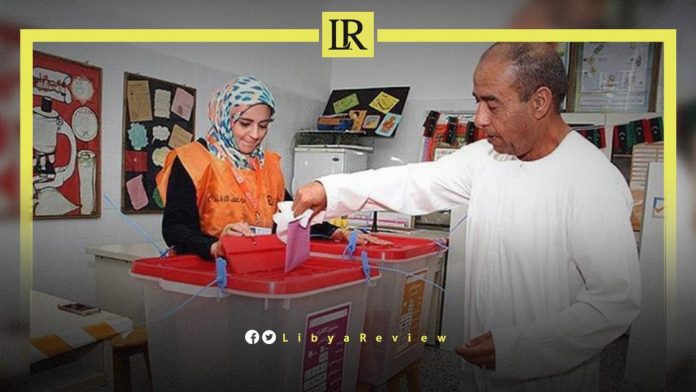 Special Envoys from the US, France, Germany, Italy, and the UK are due to meet in Washington on Friday, to discuss their next steps, after Libya's Parliament, and High Council of State (HCS) failed to reach a final agreement in Cairo on the constitutional basis for national elections.

This was reported by the British newspaper, The Guardian, which also revealed that the meeting is being convened by the US Envoy, Ambassador Richard Norland.

According to the newspaper, the meeting will look at how to organise elections, and whether to urge the new UN Special Envoy, Abdoulaye Bathily to set a deadline for establishing a national body, to agree on elections.

An unnamed diplomatic source claimed that western leaders are "losing patience with the entrenched Libyan political elite, as they have collectively failed to agree on the basis of elections".

"There are some making sincere efforts at mediation, but the abiding character of too many Libyan politicians on both sides of the divide is to pay lip service to the necessity of elections, and then do everything possible to throttle them so they can continue lining their pockets," the diplomatic source said.

"We may have to stop hoping we can persuade these people to agree to elections, and instead find a way to work around them," they added.

The growth of the Libyan economy is projected to reach 17.9% this year, the highest in Africa. Despite this, some estimates show that nearly a third of Libyans, especially in the south, live at, or below, the poverty line.

Libya's political leaders have gone around in circles with competing proposals for the constitutional basis of the elections. Months of talks in Cairo resulted in some minor progress, but has yet to resolve whether dual nationals are eligible to stand for the presidency, or for how long candidates would have to permanently resign from any existing position if they wished to run.

Behind these disputes are efforts from either side to bar controversial candidates from standing. Norland has claimed there is no impediment to setting an election date, but so far both bodies have refused to do so.

The reputation of the political class has hardly been enhanced by Central Bank of Libya figures published last week showing total state spending rose last year to 127.9 billion Libyan dinars, an increase of 42billion dinars, or about $9 billion dollars in 2021.