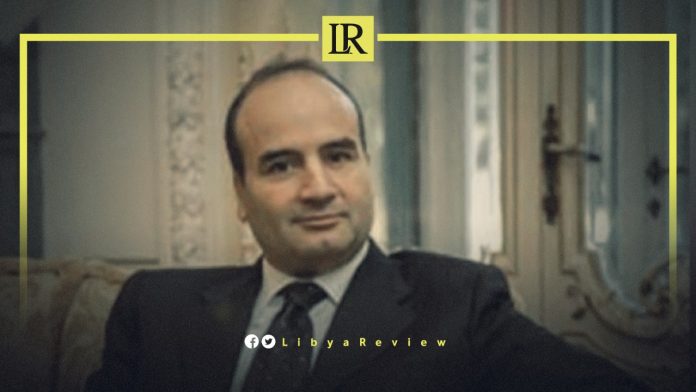 The Foreign Ministry of the Libyan Parliament-designated government, denounced the meeting of Arab Foreign Ministers in Tripoli on 22 January.

The meeting will be held under the Chairmanship of the "outgoing and illegitimate Government of National Unity (GNU)," according to the statement.

It said that this was a violation of the decision of the Arab League in its 158th session. This stipulates that the General Secretariat of the League should prepare a legal study on the authority to preside over the aforementioned session.

The statement called on the Arab League and Arab FM's to "wait until the final legal opinion is announced." It urged them to recognise the legitimacy of the Libyan government assigned by the Parliament, and headed by Fathi Bashagha.

The statement confirmed the eligibility of the Foreign Ministry to represent Libya, and to preside over the Council of the Arab League in the 158th session.

Last week, the Egyptian Ministry of Foreign Affairs suspended Libya's participation in the Cairo International Book Fair, due to the request of the Bashagha-led government to participate, instead of the GNU delegation.

The Head of the Libyan Publishers Union, Ali Owain confirmed in a press statement that the management of the Cairo Book Fair had referred the dispute to the Egyptian Ministry of Foreign Affairs, which issued a decision to halt Libya's participation.

In September, an Egyptian delegation headed by Foreign Minister, Sameh Shoukry decided not to participate in the consultative Arab Foreign Ministers meeting that was held on the sidelines of the 77th UNGA.

According to the "Cairo 24" website, Shoukry refused to attend the meeting to express his country's objection, after Libyan Foreign Minister, Najla Al-Mangoush assumed the Presidency of the meeting.

Shoukry left the meeting, which was being held at the headquarters of the Arab League in Cairo.
A video from the Arab League meeting showed the withdrawal of Shoukry and his advisors.

Al-Mangoush commented on the departure, telling reporters: "We respect the position of the Egyptian minister, but it is against the norms of the League of Arab States and Security Council resolutions, and we do not agree with him."

She claimed that her presence is "internationally supported, as the GNU is the internationally recognised government in Libya, under the Berlin Agreement and the Paris Conference."

Libya has been in chaos since a NATO-backed uprising toppled longtime leader Muammer Gaddafi in 2011. The county has for years been split between rival administrations, each backed by rogue militias and foreign governments.

The current stalemate grew out of the failure to hold elections in December, and the refusal of Prime Minister Abdel-Hamid Dbaiba, who is leading the transitional government, to step down. In response, the country's eastern-based Parliament appointed a rival Prime Minister, Fathi Bashagha.