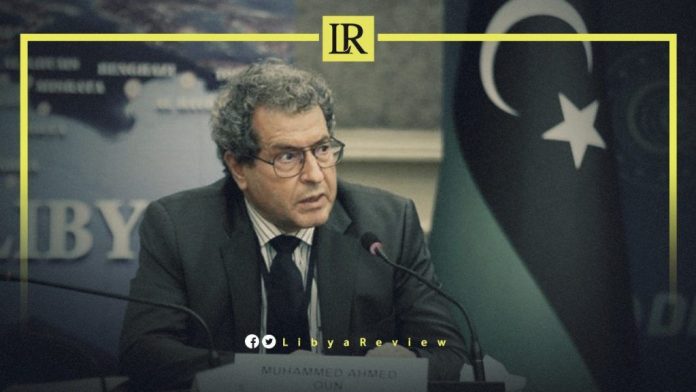 On Sunday, the Libyan Oil Minister, Mohamed Aoun said that oil and gas production will increase by the end of 2023.
During a meeting with the Dutch Ambassador in Tripoli, Dolf Hogewoning, Aoun added that oil production could reach 2 million barrels per day, "if efforts are combined, and work is done with high efficiency, and international companies cooperate with Libya."
He highlighted the role of the Dutch oil and gas company, Shell, and its history of work in the country.
Ambassador Hogewoning affirmed the Netherland's interest in the Libyan market, and that it will work to encourage Dutch companies to return.
He also confirmed Dutch companies' willingness to participate and cooperate in developing the oil sector through advanced training programs. This is especially in the field of natural gas, renewable energies, and marine fields in which the Netherlands has significant experience.
Libya's total oil revenues rose to 105.5 billion Libyan dinars ($22.01 billion) in 2022, compared to 103.4 billion dinars ($21.5 billion) in 2021, the Central Bank of Libya (CBL) announced earlier this month.
In recent months, Libya's oil sector has stabilized, and production has risen to 1.2 million barrels per day. Aoun has expressed his hopes that "oil production will return to 2010 levels within two or three years."
Notably, the Chairman of Libya's National Oil Corporation (NOC), Farhat Bengdara, said last month that the Corporation is seeking to maintain the level of production and raise it to 2 million barrels within 3-5 years.
In press statements, Bengdara said that the NOC's debts amounted to $1.5 billion dollars. He explained that revenues are paid to suppliers for gasoline and diesel, in order to supply power stations, and petrol stations.