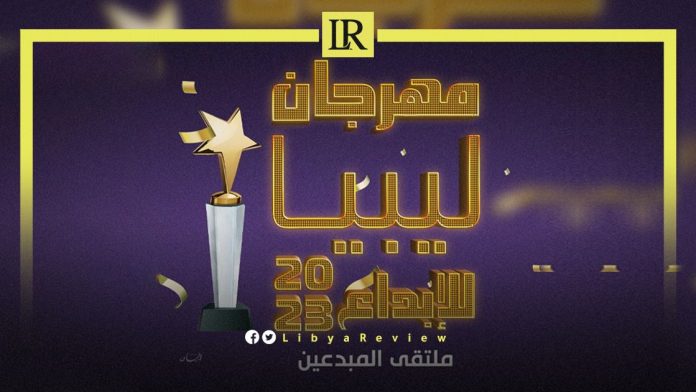 A group of Libyan academics residing in Cairo launched the Libya Creativity Festival. The media office of the festival said that the first session of the festival will be in the Libyan song category. It will honour the Libyan artists who contributed to enriching the Libyan and Arab libraries with songs that combine the nobility of the beautiful time and the authenticity of the current era.
Through their official Facebook page, the media office of the festival confirmed that Egypt will be the incubator for this event, given that Egypt was and still is the country of content production. Egypt is a fertile environment where all creators, whether people of art, culture, literature or makers of artwork, whether cinematic, dramatic, or documentaries.
The committee supervising this festival set the criterion for selecting songs from those who were stuck in the memory of generations from 1950 to 1990. As a result, about 45 Libyan artists will be honored in the presence of a group of Arab and local artists, journalists, and media professionals.
The Chairman of the Board of Directors of the festival, Ismail Shteiwi, confirmed that the festival will be like a Libyan wedding that represents the originality of the beautiful singing heritage in Libya. He also confirmed that Libya is a country with an ethnic, cultural and civilisational diversity that made it qualified to be the land of art and creativity.
On her part, the CEO of the festival, Hala Al-Masrati, confirmed that there will be an academic aspect accompanying the days of the festival. There will be a space that enhances the presence of academics and specialists in the field of Libyan songs, as well as creating content in the same field.
Last week, Cairo hosted a meeting of the Libyan 5 + 5 Joint Military Committee (JMC) under the auspices of the United Nations (UN).
The JMC meeting discussed plans to remove mercenaries and foreign forces from the country. It was attended by the UN Envoy to Libya, Abdoulaye Bathily, and representatives of Libya's neighbouring countries, Sudan, Chad, and Niger.
In his speech during the meeting, Bathily expressed his thanks and appreciation to the Egyptian government for hosting the meeting, and for its continuous support and efforts to bring peace and stability to Libya.
He also thanked the JMC for its efforts to implement the ceasefire agreement and the steps it has taken so far, in order to activate the action plan signed in Geneva in October 2021 under the auspices of the United Nations Support Mission in Libya (UNSMIL).