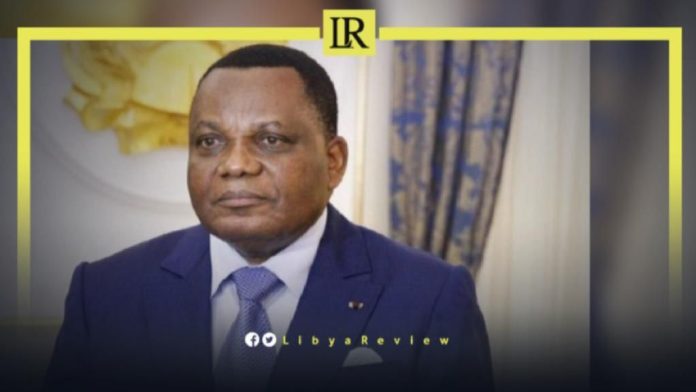 On Wednesday, the Congolese Minister of Foreign Affairs, Jean-Claude Gakosso said that "African mediation in Libya has begun to bear fruit."

In press statements, he set three conditions for a successful national reconciliation initiative, and for a peaceful settlement of the Libyan crisis.

These conditions include "the need to maintain the ceasefire, adopt an African-led reconciliation process, and ensure the participation of all political and social powers in the reconciliation conference and the upcoming elections."

He also commented on the report of the African Union High-level Committee on Libya. This was presented during the 36th Ordinary Session of the African Union Assembly of Heads of State and Government in Addis Ababa, this week.

Gakosso said that the report "made it clear that African mediation in Libya is very burdensome, but it has finally begun to bear fruit. Libyans are increasingly committed to the national reconciliation initiative, before holding the country's elections, which cannot be postponed indefinitely."

Accordingly, a fairly broad consensus was reached about the initiative adopted by Congo's President, Denis Sassou Nguesso to organize a comprehensive reconciliation conference this year.

The FM stressed that Brazzaville bore the financial burden resulting from its commitment, on behalf of all African countries, to achieving stability in Libya. However, he revealed the African committee's intention during the Addis Ababa meetings to provide multi-financial and moral support for their mission.

He went on to say that the Congo, in its capacity as chair of the AU's High Commission since 2016, "played a major role in the Libyan file in coordination with the presidency of the African Union Commission."

On Sunday, the Chief of the African Union Commission (AUC) Moussa Faki Mahamat revealed that AU is organizing a national reconciliation conference for Libya in a bid to restore stability to the conflict-wracked nation.

In press statements to the AFP, Faki said, "We have met with the different parties and we are in the process of working with them on a date and place for the national conference."

The AUC Chief noted that the meeting will be chaired by the African Union's pointman on Libya, the Republic of Congo President, Denis Sassou Nguesso.

Faki told AFP that a preparatory meeting for the reconciliation conference had been held in Tripoli several weeks ago.

"The departure of mercenaries was demanded," he said. "The Libyans must talk to each other; I believe that's a precondition for elections to be held in a stable country."

Libya descended into a decade of violence following the 2011 overthrow of the late longtime leader Muammar Gaddafi in a NATO-backed rebellion.

The resulting power grab gave rise to a myriad of home-grown militias and prompted interventions by Arab powers as well as Turkey, and Western states.

Presidential and legislative elections were originally scheduled for December 2021, to cap an UN-sponsored peace process. But the polls were postponed indefinitely, because of controversial candidates and the laws on participation.