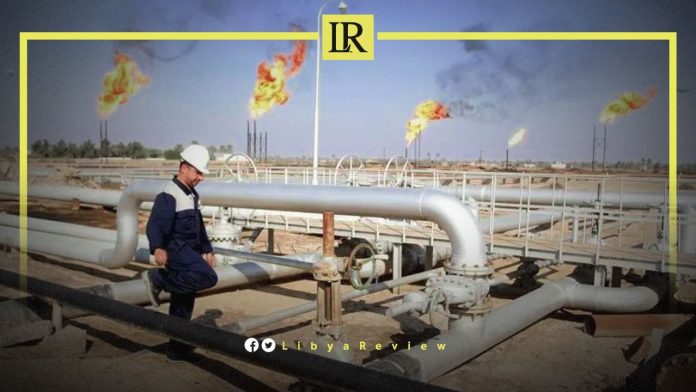 Two months after losing its status as Africa's largest crude oil producer to Nigeria, Libya saw its output drop below that of Angola last month, according to the Organization of Petroleum Exporting Countries (OPEC).

OPEC's latest monthly oil market report showed that Nigeria produced the most oil on the continent in February, at 1.336 million barrels per day (bpd). This is followed by Angola with 1.155 million bpd, and Libya with 1.14 million bpd, according to secondary sources.

According to OPEC's latest monthly oil market report for January, Libya's crude oil production declined by 10,000 barrels.

The report noted that Nigeia's crude oil production rose by 65,000 barrels, meanwhile Angola's oil production also increased by 47,000 barrels.

The total crude production by the 13 member states decreased to 28.876 million bpd in January, compared to 28.926 million bpd in December.

The decline comes as part of the OPEC + agreement to reduce supplies by 100,000 bpd in November. It also announced a new policy, early last month, aimed at reducing oil production by two million bpd from the beginning of November 2022, until December 2023.

Libya has been in chaos since a NATO-backed uprising toppled longtime leader Muammar Gaddafi in 2011. The county has for years been split between rival administrations, each backed by various militias and foreign governments.

The current stalemate grew out of the failure to hold elections in December, and the refusal of Prime Minister, Abdel-Hamid Dbaiba to step down. In response, the country's eastern-based Parliament appointed a rival Prime Minister, Fathi Bashagha, who has for months sought to install his government in Tripoli.

In September, the National Oil Corporation (NOC) Chairman, Farhat Bengdara, said that the corporation plans to raise oil production rates to 2 million bpd.

"This will be achieved in accordance with a three to five-year medium-term plan, to increase crude oil production rates to two million bpd within available capabilities," he added.

Bengadra stressed that "the current capabilities, in terms of reservoirs and reserves, will help to reach these rates," explaining that Libya's crude oil production has surpassed 1.2 million bpd. He added that increasing oil production has been the main goal of the board since taking office.

Prior to Bengdara's appointment, the NOC stated that exports had ranged from 365,000 bpd to 409,000 bpd. This was a result of the force majeure declared on loadings out of the Es Sider and Ras Lanuf terminals. As well as production at the El-Feel oil field, following the closures of the Brega and Zueitina terminals.

Libya has Africa's largest oil reserves and hydrocarbons, which account for 95% of government revenues. This makes the control of the industry a key point of contention between its rival parties.