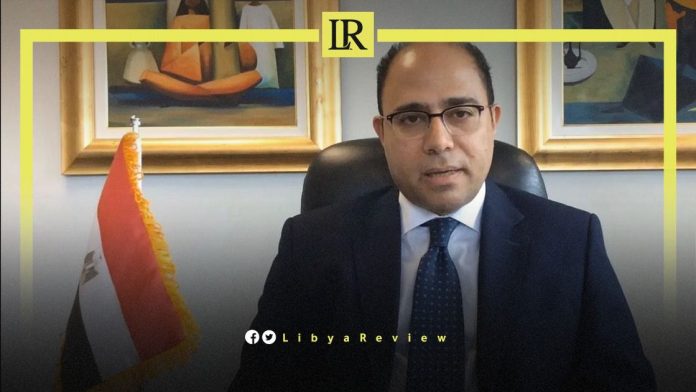 "Egypt supports all legitimate institutions in Libya, especially in light of the current circumstances," said Ahmed Abu Zeid, the Official Spokesman for the Egyptian Ministry of Foreign Affairs.

In press statements, he affirmed Egypt's support for the "current constitutional track in Libya, as it is the path leading to Presidential elections in Libya."

He emphasised that Cairo "remains in contact with all its international partners, to support this constitutional path," adding that "Egypt is looking forward to seeing the Libyan Parliament and High Council of State (HCS) complete their efforts in preparing electoral laws."

Abu Zeid reiterated "full support for the Libyan-led process," praising the efforts of the Parliament, as the only elected legislative body in Libya, and the HCS.

Last week, the Egyptian Foreign Ministry welcomed the Libyan Parliament's amendment of the 13th Constitutional Declaration. It described this as "an important step for holding Presidential and Parliamentary elections."

It affirmed Cairo's aspiration for the Libyan Parliament and the HCS to finalise the election laws. As well as adding that the amendment "facilitates holding the elections under the supervision of a neutral executive authority, that upholds the supreme interests of Libya."

The statement reiterated Egypt's "full support for a Libyan-led solution," praising the Parliament "as the only elected legislative body in Libya"

It called on all parties involved in the crisis to "abide by these irreplaceable foundations and determinants."

Egypt also stressed the need to "stop foreign interference in Libya, and ensure the withdrawal of all foreign forces, foreign fighters, and mercenaries from the country."

The statement confirmed Cairo's support for the 5+5 Joint Military Commission (JMC), and the sovereignty and stability of Libya.

On Thursday, the Libyan Parliament published the 13th amendment to the Constitutional Declaration in its official gazette, according to Parliament Spokesman, Abdullah Blaiheg.

The 13th constitutional amendment contains 34 articles regarding Libya's system of government. According to Article 1, this consists of a legislative authority with two chambers, and an executive authority headed by a President, directly elected by the people.

The legislative authority will be called the "National Assembly" and will be comprised of the Parliament, which will be based in Benghazi, and a Senate in Tripoli.