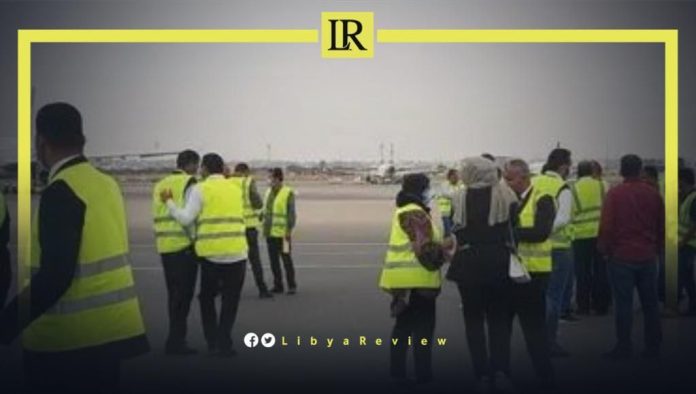 Libyan media revealed that air traffic has stopped at Tripoli's Mitiga and Misrata airports, as a result of the air traffic controllers' strike.

The strike halted all departure flights, while arrivals will be accepted until their demands regarding Resolution 540 are fulfilled.

Last month, employees of the Libyan Ground Services Company at Sebha International Airport announced the suspension of their work. This is to protest unpaid salaries, exceeding twenty-four months.

In a press statement at the company's headquarters, the workers confirmed that they agreed to stop providing services to airlines on 5 February.

In December, Libyan startup carrier, Crown Airlines signed a new contract with the US-based CPaT Global Company, the world's leading provider of distance learning for the airline and aviation industry.

As per the contract, CPaT will be providing Airbus A320 Aircraft Systems training for their fleet, along with Aviation Specialty Courses (General Subjects). Crown will also use CPaT Invent content-design software to tailor content specific to their airline.

"CPaT is thrilled to support Crown Airlines with premium training content for their pilots," said Capt. Greg Darrow, Vice President of Sales. "CPaT is proud to add Libya to our regional footprint in Africa, where we serve many customers."

Crown Airlines is a new airline based out of Tripoli. The company joins a number of Libyan companies all vying for market dominance including FlyOya, Ghadames Air Transport, Air Libya, Buraq, Berniq, Libyan Airlines, Afriqiyah, and Medsky.

In November, Crown Airlines began working with J&C Aero, an aviation design and production company, on cabin refurbishments, fitting premium economy cabins, and aircraft branding support for its first two Airbus A320's. The project was recently completed.

The agreement covers the design and production of a variety of aircraft cabin interior elements, such as seat dress covers, carpets, seat belts, and curtains. The contract also includes galley modifications according to Crown Airlines' specifications.

In addition, the airline has entrusted J&C Aero with the design, production, and installation of the fleet's branded livery.