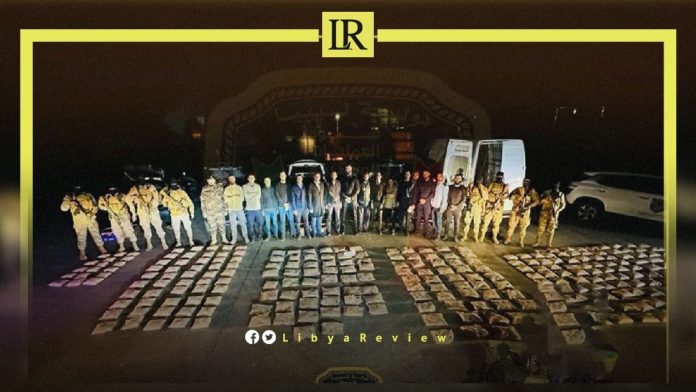 The Customs Center of the Misrata Sea Port announced the seizure of a shipment of drugs of about 1.7 million narcotic tablets, hidden inside a cargo ship.

The Director of the center, Colonel Khaled Al-Dalaa said that the Italian-flagged ship arrived at the port on Sunday, from Belgium. The ship was carrying 4,688 cars on board.

Colonel Al-Dalaa cited "private sources" who informed the Libyan authorities about the illegal shipment. Customs members were able to seize the drugs from inside four vehicles, after an inspection and scanning process.

He added that "the Public Prosecution has seized the shipment to complete the legal procedures." As well as adding that he expected an increase in the number of tablets discovered, as the inspection process continues. The case was the fourth of its kind this year.

In November, Colonel Al-Dalaa was subject to a failed assassination attempt, after confiscating a large shipment of drugs at the Misrata port from Turkey.

According to eyewitnesses, gunmen showered the police officer's car with bullets, but he miraculously survived the accident. This came after the Attorney General's Office announced the seizure of 14,910 pieces of hashish and 8.7 million narcotic tablets. These were concealed in a container designated for transporting durable goods from Turkey, in Misrata.

The Office ordered that the perpetrators be referred to the competent authorities, to complete all legal procedures against them, and to confiscate the narcotics.

Al-Dalaa said in a video published in November that during a routine inspection, the drugs, estimated at 200 million Libyan dinars, were seized. He added that this seizure is "one of the largest" operations of the year.

In May, the Head of Libya's INTERPOL National Central Bureau, Adel Bentaleb claimed that there has been a marked increase in drug traffickers using Libya as a transhipment point. This includes drugs from as far as South America.

INTERPOL has said drugs worth nearly €100 million euros have been seized in Africa and the Middle East, during a large international police operation in March and April of 2021.