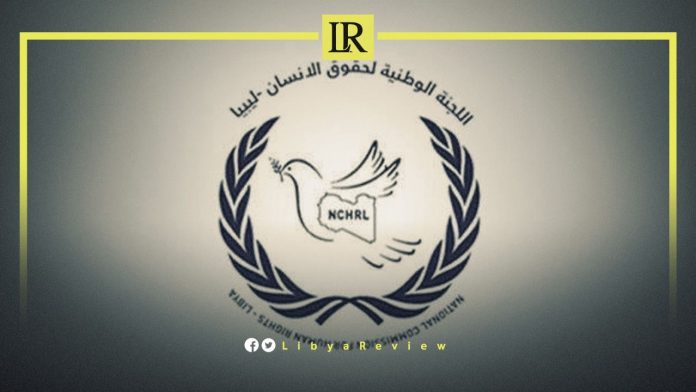 On Saturday, the National Commission for Human Rights of Libya (NCHRL) called on the Government of National Unity (GNU) to "disclose the outcomes of investigations into all gross violations of international human rights law, noting that some of which are tantamount war crimes and crimes against humanity."

In a statement on the occasion of the International Day for the Right to the Truth, the Commission called on the GNU, headed by Prime Minister Abdel-Hamid Dbaiba, to "assume its full responsibility in enforcing the law, preserving people's rights, and bringing justice for all victims by revealing the truth."

The Commission called on the Ministry of Justice to "closely follow up on everything that is going on, and endeavour to establish justice among all citizens," according to the statement.

It also urged the Attorney General to "open comprehensive investigations into repeated crimes of extrajudicial killing, kidnapping, displacement, and assault on property across the country."

The NCHRL called for "carrying out investigations over the gross violations of human rights, with a view to ending impunity and ensuring that the rights of victims are protected."

Earlier this month, Human Rights Watch (HRW) among other rights groups urged the UN Human Rights Council (HRC) in a joint statement, to ensure meaningful follow-up on the human rights situation in Libya.

Amnesty International, the Cairo Institute for Human Rights Studies (CIHRS), the Danish Institute Against Torture (DIGNITY), the Defender Center for Human Rights (DCHR), the International Commission of Jurists (ICJ), Lawyers for Justice in Libya (LFJL), Women's International League for Peace and Freedom (WILPF) and World Organisation Against Torture (OMCT) also signed the joint statement.

"Human rights conditions in Libya today remain precarious as systematic abuses carried out by militias, armed groups, and the authorities remain rampant, and impunity for past abuses continues," the statement added.

"Internationally banned landmines and other unexploded ordnance abandoned since the 2011 conflict continue to cause substantial civilian harm and displacement," it noted.

The statement pointed out that the deep political divisions remain in "a profoundly fragmented country." National elections initially scheduled for December 2021 were postponed indefinitely. There remains no prospect for an end to the political impasse, amid continued human rights abuses.