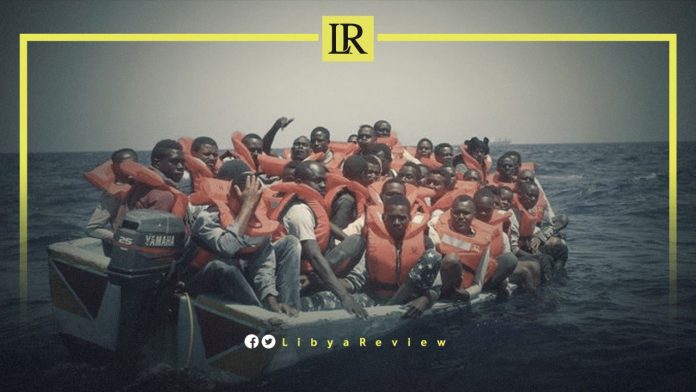 The Doctors Without Borders (MSF) charity organization announced that it has rescued 440 migrants. These were aboard an overcrowded fishing boat, in international waters off the coast of Malta, according to Reuters.

MSF pointed out that the migrants, including eight women and 30 children, spent four days at sea. The last two were without food or water, after setting off from eastern Libya, near Benghazi, on 1 April.

One of them had fainted due to serious dehydration and was airlifted to Malta via helicopter, a charity spokeswoman said. She added that the group comprises nationals from Syria, Pakistan, Bangladesh, Egypt, Somalia, and Sri Lanka.

MSF said its Geo Barents vessel struggled with the rescue, which took place late on Tuesday, due to the rough weather. The complex rescue operation lasted for 11 hours in stormy seas.

The charity initially could do little more than throw life jackets to the migrants, and monitor their situation.

Alarm Phone, a charity that picks up distress calls from migrants crossing the central Mediterranean, warned two days ago that the boat was in distress, prompting MSF's intervention.

The vessel was "practically in the eye of a storm, facing waves of up to 4.5-5 metres and buffeted by winds of up to 40 knots," the Geo Barents' rescue operations chief, Riccardo Gatti, said in an audio message distributed by MSF.

MSF said it was told to "take the migrants to the southeastern Italian port of Brindisi. Except for a group of 100 who will be handed over to the Italian Coast Guard, and brought ashore elsewhere."

The Geo Barents is expected to arrive in Brindisi on Friday, Gatti said.

Last month, Italian lawmaker, Tommaso Foti claimed that "nearly 700,000 migrants are in Libya awaiting an opportunity to set out by sea toward Italy."

In televised statements, the parliamentary whip from Italian Premier Giorgia Meloni's far-right Brothers of Italy party said that "the Italian Secret Service estimated that 680,000 migrants were in Libya, many of them in detention camps. They are eager to sail across the central Mediterranean sea in smugglers' boats," according to The Associated Press (AP).

On the other hand, the International Organization for Migration in Libya (IOM) said earlier this week that 3,897 migrants were intercepted in the Mediterranean and returned to Libya, during 2023.

The IOM added that 236 migrants died at sea, while 174 people were missing. Among those intercepted were 99 children and 181 women.