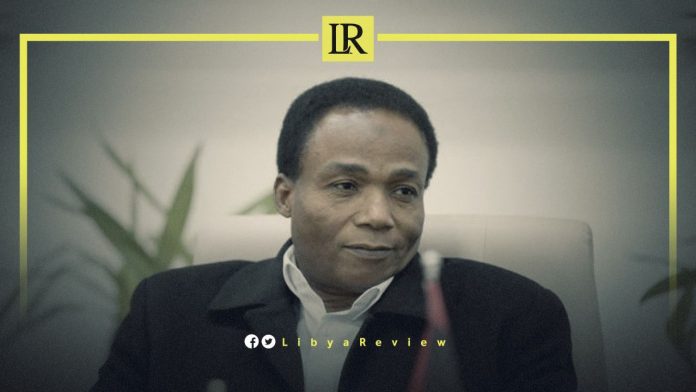 Libyan Member of Parliament (MP), Jaballah Al-Shaibani, appealed to the United Nations Support Mission in Libya (UNSMIL) to take advantage of the armed conflict in Sudan and quickly solve the problem of the proliferation of weapons in Libya before jumping to other tracks.

In a post on his Facebook account, Al-Shaibani said that the curse of the proliferation of weapons without accountability or control is transmitted to the remnants of the poor country of Sudan.

He pointed out that "the intelligence of Arab and foreign countries is moving the threads of the game here in our country and there in Sudan, adding: the UN mission, the security track and solving the problem of proliferation of weapons are essential before jumping to other tracks.

Last month, the Misrata Port Customs Centre in Libya successfully seized 12,000 weapons, which were being smuggled aboard a commercial ship coming from Malta.

The Misrata Port Customs Centre said that customs officers were able to stop and seize a 20-foot container containing 12,000 weapons (pistols), in cooperation with the Joint Operations Force.

The centre indicated that after the inspections, the "smuggled shipment was seized in one of the containers, which contained household items for camouflage. Customs officers were able to detect and seize this container. It arrived at the port of Misrata on board the ship (Biltaky), which carries the flag of the State of Liberia, and was coming from Malta, via the CMACGM shipping line."

The statement confirmed that "this seizure is only one of several seizures made by the centre during 2023, as part of the framework for combating smuggling and drugs."

In February, Libyan security forces announced the seizure of "advanced and dangerous weapons" that were hidden in the desert, and due to be smuggled to Egypt."

The Director of the Tobruk Security Directorate in eastern Libya, said in a press briefing that the "weapons were seized in the southeastern region, in the village of Jaghbub, after we monitored suspicious movements in the region."

He added that the weapons were confiscated, and called on citizens to "take advantage of the seven-day deadline granted by the Ministry of the Interior to hand over their weapons."

The Undersecretary of the Ministry of Interior in the Libyan Parliament-designated government, Faraj Qaim, confirmed the launch of an expanded campaign to collect weapons in the areas controlled by the Libyan National Army (LNA) armed forces.