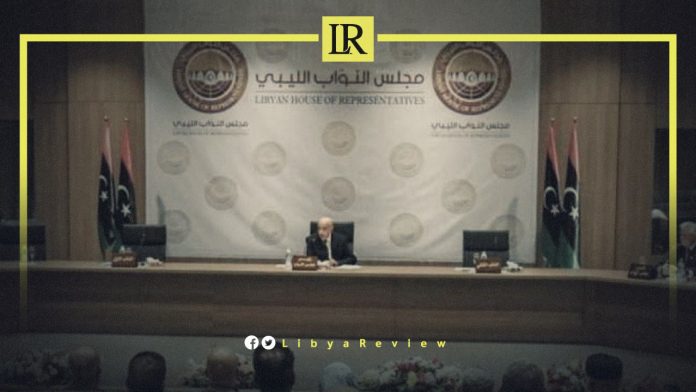 A group of Libyan MP's expressed their concerns about the armed conflict in Sudan, stressing that "Libya will not support one party at the expense of the other."
In a joint statement, the MP's called on Sudan's leaders to "sit at the dialogue table and give priority to the country's supreme interest. The armed conflict in Sudan will turn the country into chaos, and a battleground between external parties that threaten the security of Sudan."
They warned that the conflict "might affect neighbouring countries, especially Libya, which had previously suffered from violations by the armed militias of neighbouring countries."
"Libya is neutral and equidistant from both sides of the conflict in Sudan. Libya has not, and will not support any party at the expense of the other," the statement said.
They also condemned foreign interference in Sudanese internal affairs.
The Libyan lawmakers also called on their Sudanese "brothers to immediately stop these clashes, turn to the dialogue table, and support holding general elections that would resolve the competition for power through the ballot box."
Notably, Abdel Fattah Al-Burhan, the leader of the Sudanese Armed Forces (SAF), denied that the Commander of the Libyan National Army (LNA) Filed Marshal Khalifa Haftar supports any of the two sides of the conflict in Sudan.
Al-Burhan said, in press statements, that Khalifa Haftar "contacted me, and confirmed that his support for the other party (the Rapid Support Forces) is untrue."
Al-Burhan added to Al-Arabiya and Al-Hadath TV channels that the two parties to the conflict in Sudan must sit together to find a way out of the crisis.
Regarding the current position of the conflict, Al-Burhan said that "all airports are under the control of the army, except for the airports of Khartoum and Nyala," pointing out, "I am currently in the command centre and I will only leave it in a coffin."
Al-Burhan had previously announced that the necessary assistance will be provided to evacuate foreign nationals and diplomatic missions, against the backdrop of the bloody clashes that have afflicted the country.