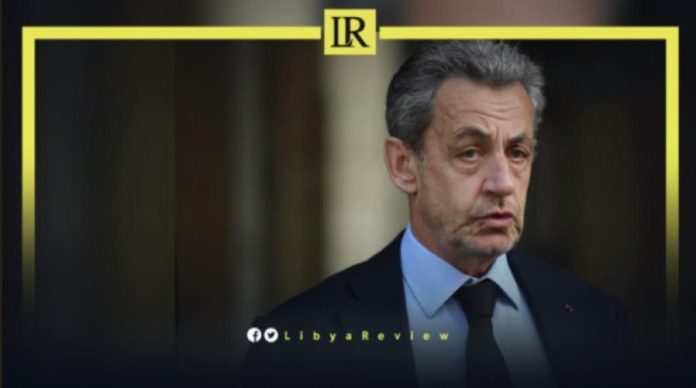 On Thursday, French prosecutors demanded that former President, Nicolas Sarkozy, who has been embroiled in legal troubles since leaving office, face a new trial over alleged Libyan financing of his 2007 election campaign, according to the Associated Press (AP).

In a statement, France's financial crimes prosecutors (PNF) said Sarkozy and 12 others
"should face trial over accusations they sought millions of euros in financing from the regime of then Libyan leader, Muammar Gaddafi for his ultimately victorious campaign."

Sarkozy is accused of "corruption, illegal campaign financing, and concealing the embezzlement of public funds," the statement added.

The prosecutors' call for a trial is not the final decision on whether the process will go ahead. Investigating magistrates will have the last word on a case that has been open since 2013.

Included in the call to face trial are heavyweights such as Sarkozy's former right-hand man, Claude Gueant, his then head of campaign financing, Eric Woerth, and former minister, Brice Hortefeux.

The right-wing Sarkozy, who won the 2007 elections has been convicted twice in separate cases since leaving office.

On 17 May, the ex-president will hear the decision of the court of appeal in a case of wiretapping, which saw him sentenced at first instance to three years in prison — two of them suspended — for corruption and influence peddling.

He will be retried in November 2023, on appeal in the so-called 'Bygmalion case', which saw him sentenced to one year in prison at first instance.

Even if the sentences are confirmed, he is not expected to serve any time in prison in those cases. He has always rejected all charges.

Despite the legal problems, the man who styled himself as the "hyper-president" while in office still enjoys considerable influence and popularity on the right of French politics.

In January 2023, Muammar Gaddafi's Special Envoy said that he supported Nicolas Sarkozy in his 2007 Presidential campaign, and paid him large sums of money.

In an interview with Russia's Sputnik news agency, former Libyan Ambassador, Mohamed Said Al-Qashat claimed that France "deliberately destroyed" Libya for several reasons.

"After Sarkozy won the elections, he was seeking to get rid of Gaddafi for fear that he would talk about the financial support he gave him. He incited the West and NATO, and took advantage of some Arab countries to destroy Libya," Al-Qashat said.

In December 2022, a Libyan diplomat linked to the French secret services was indicted for "corruption of foreign judicial personnel," according to MediaPart.

Sources said that a former Libyan intelligence agent and protocol officer at the Libyan Embassy in Paris, Hamadi Matog, 63, was indicted on 16 September by investigating judge, Vincent Lemonier.

Matog reportedly admitted to having served as an intermediary to try to obtain the release of one of Muammar Gaddafi's sons. In order to serve the interests of Sarkozy.