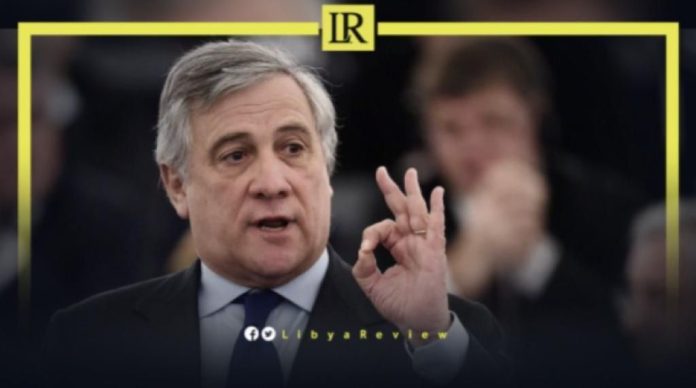 Italian Foreign Minister, Antonio Tajani said that the European Union "must intervene to reduce the escalation of migration crisis in Libya and Afghanistan."

According to a statement by the Italian Foreign Ministry, Tajani confirmed: "There is no other choice. We are in an unprecedented situation with multiple overlapping crisis scenarios, from Afghanistan to Libya, from Tunisia to the violence of Boko Haram in the Horn of Africa."

Asked what will happen if the Russian-Ukrainian war continues, Tajani said: "It is a scenario we do not want to consider. The lives of millions of people living in poverty are at stake. A crisis would arise in the countries of central and sub-Saharan Africa, which, together with the war in Sudan, risks triggering off a very dangerous spiral on the migration front."

He noted that the instability due to the lack of cereals and basic foodstuffs could lead to a new wave of migration flows. "This is the reason why we have been active for some time."

"I myself said and reiterated at the UN, that the agreement for a Black Sea corridor must remain in place. We also informed President Zelensky that this is one of our main concerns, together with the situation at the Zaporizhzhia nuclear power plant. We trust Turkey's independent mediation. We will continue to do everything to support Tunisia economically and we urge our European partners to look at the crisis of this great country from 'an African perspective;. President Saied's reforms cannot be made conditional upon funding; they must go hand in hand. Italy has already provided 10 million euros and additional 100 are on the way. We are working night and day to help unlock the necessary financing, and avoid financial collapse. But, at the same time, we have to understand the times and the difficulties of the Tunisian reality without lecturing a people who are our friends," the Italian FM added.