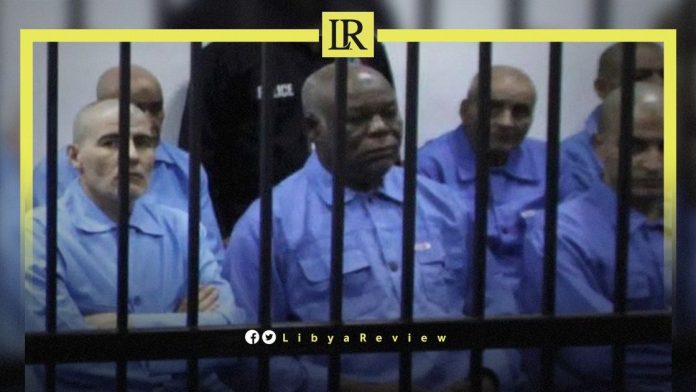 The family of the Libyan intelligence operative suspected of making the bomb that blew up Pan Am flight 103, said that Abu Ajila's Masoud will appear before the court on 31 May, without a defence team.

The family explained that they are "unable to afford the fees of the legal team. We hired a new lawyer, at our own expense, other than the one assigned to follow up the case, to obtain information about the next session."

They expressed their dissatisfaction with the failure of the lawyer assigned by the Federal Court to follow up on the case. It pointed out that the lawyer "did not make any statement regarding his health condition and the extent of the case."

Last month, the family said that his legal team withdrew from defending Abu Ajila Masoud for not paying the required financial dues.

Masoud, 71, is currently appearing before US courts without an attorney, his family confirms, noting that all parties that vowed to pay the costs of the legal team paid nothing and abandoned their pledges and promises.

Masoud's family recently issued a statement denouncing the silence of the Government of National Unity (GNU), for not cooperating in knowing the fate of the Libyan citizen, as he is suffering from chronic disease.

The family said that the Libyan authorities did not assign a lawyer to defend Masoud or help them communicate with him. The Libyan Embassy in the US also didn't show any support or intervene to help Masoud, the family says.

They appealed to the public to support him. "Masoud is a victim of political deals," the family concluded.

Masoud has pleaded not guilty before the Federal Court in Washington. 270 people were killed in one of the deadliest terrorist attacks in US history, according to Washington Post.

"At this time your honour we would enter a plea of not guilty," said Whitney Minter, a US federal public defender, according to the Washington Post.

Masoud entered his plea in federal court in Washington. This follows his extradition in December by one of Libya's rival factional governments.

He possibly faces two counts, including the destruction of an aircraft resulting in death, punishable upon conviction by up to life in prison.

The US Justice Department has alleged that Masoud confessed his crimes to a Libyan law enforcement official, in September 2012.

In February, Human Rights Watch (HRW) called on the United States and Libyan authorities to clarify the legal basis for the "abusive arrest" and subsequent extradition of Masoud.

"It appears that no Libyan court ordered or reviewed Masoud's transfer to the US, and he had no chance to appeal, raising serious due process concerns," said Hanan Salah, associate Middle East and North Africa director at HRW.

The Tripoli-based Prime Minister, Abdel-Hamid Dbaiba said the GNU collaborated with the US on the extradition. However, judicial authorities have challenged the handover's legality, and opened an investigation.