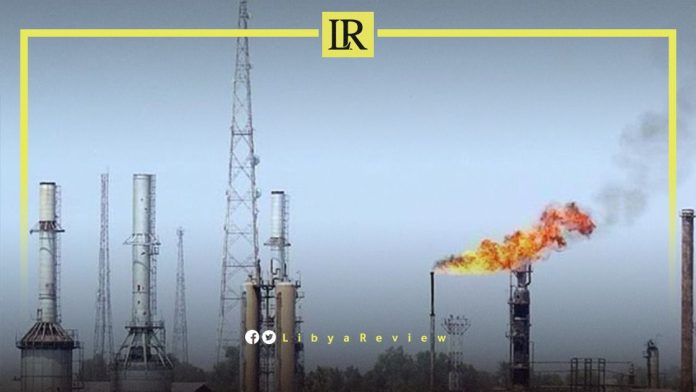 On Monday, Libya's National Oil Corporation (NOC) announced the resumption of work in the Al-Hakim oil field, after a seven-year hiatus.

The NOC said in a statement that the field is expected to produce 3,000 barrels per day, before the end of 2023. It confirmed that production has begun in a well, and will be followed by the operation of the remaining wells.

The Al-Hakim field belongs to the Zueitina Company, a subsidiary of the NOC.

Last week, the NOC's Chairman, Farhat Bengdara said that they are aiming to boost oil production by about 8%, by December 2023.

"Avoiding field closures and steps like improving oil workers' pay has already helped boost output by nearly a quarter since January 2022, to 1.2 million barrels a day now," Bengdara told Bloomberg in an interview.

"North Africa's biggest producer should be able to pump about 1.3 million barrels a day by the end of the year," he added.

Bengdara pointed out that $17 billion of investment across 45 projects would allow the NOC to raise production to 2 million barrels a day, within five years. He affirmed that the government will offer rights to develop additional fields next year.

He said that the NOC is restarting the natural gas supply from the Mellitah complex after maintenance, adding that flows should remain stable for the next five years.

The NOC on Tuesday signed a $1.05 billion deal with Italy's Eni SpA to capture flared natural gas, a project that should start operating in 2025.

"Italy's Eni SpA and BP Plc are set to start new drilling operations by the end of 2024," Bengdara revealed.

Notably, Libya has resumed pumping gas exports to Italy after a two-week halt, following extensive maintenance work at the Mellitah complex, north of Libya.

Italy's Nova Agency quoted Libyan energy expert, Mahmoud Mohamed as confirming that the Mellitah complex resumed operations on Tuesday. Gas flows from Libya to Italy stopped from 30 April to 15 May, according to data from the Italian company Snam.

At the end of April, the NOC announced that the facility will temporarily halt gas production at the Mellitah Industrial Complex due to planned refurbishment work.