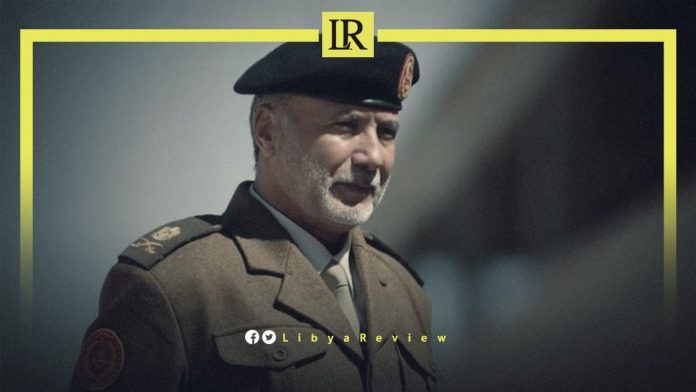 On Wednesday, the Commander of the Libyan Western military region, Major General Osama Al-Juwaili voiced concerns over the use of drones by the Government of National Unity (GNU) in targeting human traffickers and fuel smugglers at Al-Zawiya, western Libya.

In press statements, Al-Juwaili said that "this may complicate the political situation, because all parties will seek to possess weapons and there will be an arms race, and Libya does not need more weapons and chaos."

He elucidated that "using drones to counteract crime is often a pretext for settling political scores, and exploiting state authority and resources."

Reiterating his stance on the ongoing crisis in Libya, Al-Juwaili emphasised that "the path to a resolution must be steered by military and security leadership."

On Sunday, the Libyan Presidential Council held an expanded security meeting with security services Heads in Tripoli.

The meeting also came against the backdrop of the GNU's launching of airstrikes against "criminals, fuel smugglers, and human traffickers' hideouts" in west Libya.

The attendees stressed the need to "establish security and stability across the western region by eliminating all hotbeds of crime, and coordinating with all law enforcement authorities and public prosecutions."

Earlier, the GNU carried out a fresh round of drone strikes in Al-Zawiya.

This comes after the Parliament on Friday accused the Tripoli-based government of striking an MP's home.

The airstrikes also targeted sites around Al-Maya, a small port between Al-Zawiya and Tripoli, which has seen repeated clashes between rival militias in recent weeks.

On Thursday, the Libyan Defence Ministry said it had carried out "accurate and targeted air strikes against the caches of traffickers of fuels, narcotics, and human beings" around Al-Zawiya.

The city was earlier subject to aerial attacks, as the GNU claimed it was "targeting groups of fuel smugglers and human traffickers."

Libya was plunged into chaos after a NATO-backed uprising toppled and killed strongman Muammar Gaddafi in 2011, with armed groups exploiting the situation to fund their activities through fuel smuggling and the trafficking of migrants.

The North African country, which is awash with weapons, is split between the nominally interim Tripoli-based government in the west, and another in the east.