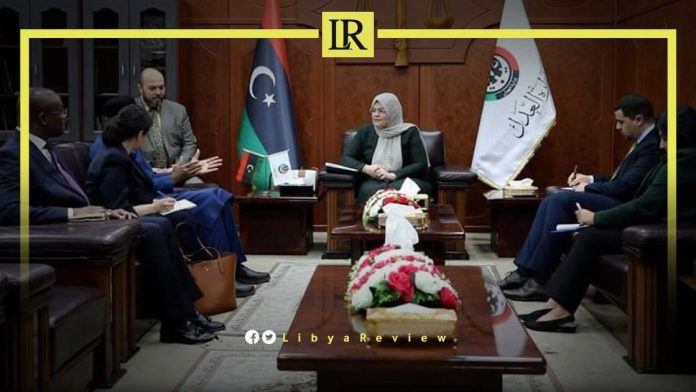 On Thursday, the United Nations Envoy to Libya, Abdoulaye Bathily reiterated the UN Support Mission's (UNSMIL) efforts to support the electoral process in the country.

These remarks came during consultations with various local and international stakeholders, emphasizing the importance of stability-fostering initiatives in building a modern state.

During his meeting with the Minister of Justice, Halima Abdel-Rahman on Thursday, Bathily highlighted numerous areas of collaboration.

Prominent among these are human rights issues, and the activation of restorative justice and national reconciliation.

On her part, Abdel-Rahman commended UNSMIL for enhancing and supporting stability in Libya. She affirmed that the Ministry of Justice "attaches great importance to human rights, national reconciliation, and reform and rehabilitation institutions." In addition, the minister highlighted the steps taken by her ministry to help create suitable conditions leading up to the elections.
As well as underscored the international commitment toward a stable, and democratic Libya.

The joint efforts of the UN and the Ministry of Justice focus on fostering reconciliation and respect for human rights. These are crucial elements to ensure a conducive environment for the upcoming elections. As Libya's political roadmap continues to unfold, this partnership aims to bolster stability, and lay the foundations for modern governance in the country.

Notably, UNSMIL vowed to provide technical and logistical support to the 6+6 Joint Committee to establish electoral laws.

Bathily previously urged the leaders of the two chambers to expedite the work of the committee, and publish a timebound work programme.
"For elections to take place this year, the electoral laws must be completed in time for High National Elections Commission (HNEC) to begin implementing the electoral process by early July," Bathily said in his brief to the UN Security Council in March.