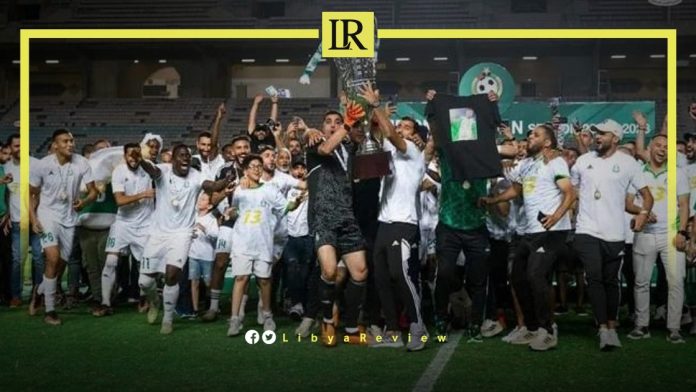 Al-Ahly Tripoli won the Libyan Football League Championship for the 13th time in the club's history. This followed the unexpected withdrawal of their rivals, Al-Ittihad, from the decisive match in Rades, Tunisia.

In the wake of the forfeit, the match's referee called the game in favour of Al-Ahly Tripoli, recording a score of 3-0. This resulted in Al-Ahly Tripoli securing their 13th title in the Libyan League's history.

Al-Ahly expressed their triumph, "From Rades, we've erased the fabricated history, and penned our own narrative. From Rades, Al-Ahly Tripoli, the dominant force, is crowned the champion of the Libyan Football League Championship for the 22/23 season."

Prior to the game, Mahmoud Abouda, the Chairman of Al-Ittihad Club, announced in a recorded video from Rades Stadium that they would not be participating in their impending match against Al-Ahly Tripoli.

Abouda expressed his shock at the inclusion of two Greek referees for the match, contrary to the promise of a fully foreign officiating crew that was initially made.

Further escalating the tension, Abouda levelled accusations against the Libyan Football Association and its President, Abdel-Hakim Al-Shalmani, blaming them for a "lack of proper organization and fairness in the conduct of the championship."

Al-Ahly Tripoli, a prominent football club in Libya, has a long-standing history in North African football. Established in 1950, the team has been a powerhouse in the Libyan football scene, winning the national league multiple times. The club has a deep-rooted rivalry with Al-Ittihad, another major football club in the capital. The rivalry between the two clubs often dominates sporting headlines in Libya, reflecting the passionate support each has garnered.

Al-Ittihad, also enjoys a rich history, having been founded in 1944, being one of the oldest clubs in the country. It has also had its fair share of success on the domestic scene. The clashes between the two clubs, known as the "Tripoli Derby," are the highlight of the Libyan football calendar.