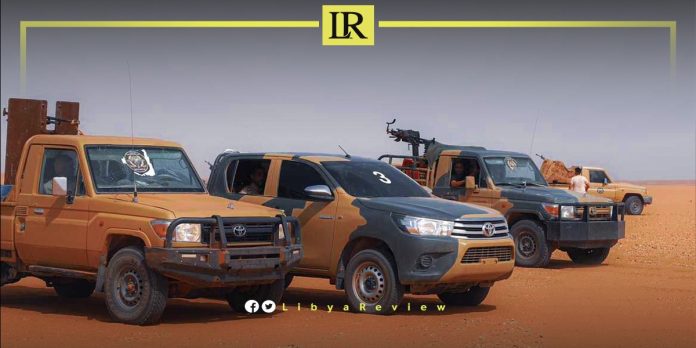 The Libyan National Army (LNA)-affiliated Tariq bin Ziyad Brigade has placed its forces on high alert on Thursday, according to multiple media sources. This comes in a strategic move aimed at securing the country's stability, in response to the unfolding political crisis in Niger.
The Brigade has deployed its forces along the Niger border.
The step is also considered a proactive measure to safeguard Libya against potential spillover effects from Niger's unrest. The situation underscores the wider regional implications of the Niger crisis, highlighting the potential for geopolitical ripple effects.
Earlier, the Prime Minister of the Government of National Unity (GNU), Abdel-Hamid Dbaiba publicly voiced his alarm over the events transpiring in Niger.
He voiced his rejection of any "unconstitutional changes to governments, and urged for an immediate halt to the military movements destabilizing the region's security." His statement echoes the sentiments of the international community and neighbouring nations, who are closely monitoring the situation.
Meanwhile, Niger's state television aired a military statement, announcing the deposing of President Mohamed Bazoum. It was declared that a council has been formed to oversee the country's governance, and the borders will be sealed until further notice.
The escalating crisis in Niger has placed neighbouring nations on high alert, prompting Libya to reinforce its border security.
Libya has been in a state of ongoing conflict since the fall of its long-time ruler, Muammar Gaddafi in 2011. The country has struggled with instability and political power struggles
Niger, a landlocked country in West Africa, has also had its share of political instability. The country has experienced several coups, since its independence from France in 1960. Niger is one of the world's poorest countries, and faces numerous challenges including the threat of extremist groups, persistent drought, and high levels of poverty.