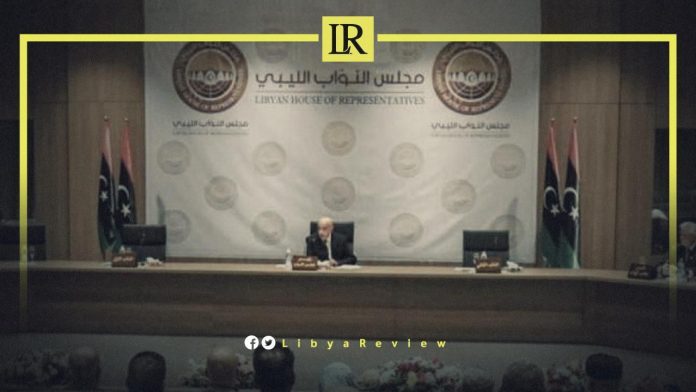 Khalifa Al-Daghari, a member of the Libyan House of Representatives (HoR), confirmed that the Libyan Parliament will resume its sessions on Monday. They will discuss electoral laws pertaining to the National Assembly elections.

In a press statement, Al-Daghari added that there is consensus on most of the National Assembly electoral laws.

However, he pointed out that disagreements are primarily centered on the number of House of Representatives (HoR) members and the electoral districts.

Al-Daghari expressed his expectation that the leadership of the Higher Council of State (HCS) would proceed in line with the consensus reached between the two councils regarding the roadmap and electoral laws.

Notably, the Speaker of Libya's HoR, Ageela Saleh, voiced concerns regarding the United Nations' (UN) influence in Libyan internal affairs.

In an exclusive interview with Russia Today on Friday, Saleh emphasised that the UN Envoy to Libya, Abdoulaye Bathily, does not possess the authority to form dialogue committees. Instead, he stressed that the UN's primary role in Libya should be limited to "support only."

The UN mission had previously raised objections to the HoR's decision to map out the implementation of electoral laws before their final adoption. The mission highlighted Bathily's ongoing efforts to prepare for this "inclusive negotiation process", pointing towards the formation of a high-level committee comprising all Libyan factions.

In the midst of these developments, Saleh raised alarms about the UN mission's alleged "interference in Libyan domestic affairs." Reinforcing the support-only role of the UN, he said, "the UN Envoy is aware of this stance, and we have notified him accordingly."

The Parliament Speaker commended the recent consensus between the HoR and the HCS, having viewed it as a barrier to foreign interference. He believes that countries intervening in Libya have come to realise that Libyans should decide how to conduct their own elections.

Saleh called on the newly-elected HCS President, Mohamed Takala, to continue dialogue with representatives to reach a consensus leading to both parliamentary and presidential elections. Saleh highlighted a recent phone call with Takala, during which the latter expressed readiness to cooperate and work towards resolving the ongoing crisis.

He conveyed a strong sense of international affirmation for conducting elections in Libya. He iterated Libya's impartiality, declaring, "we engage with all major countries, maintaining neutrality without any biases."

Saleh further assured that there exists no disagreement between the HoR and the UN mission. He clarified their shared commitment to Bathily about forming an election-overseeing government.

Highlighting regional geopolitics, Saleh underscored the potential positive influence of Turkish-Egyptian detente on Libya's situation. He concluded by emphasising Libya's stability benefits everyone and showed gratitude to countries that have stood by them.