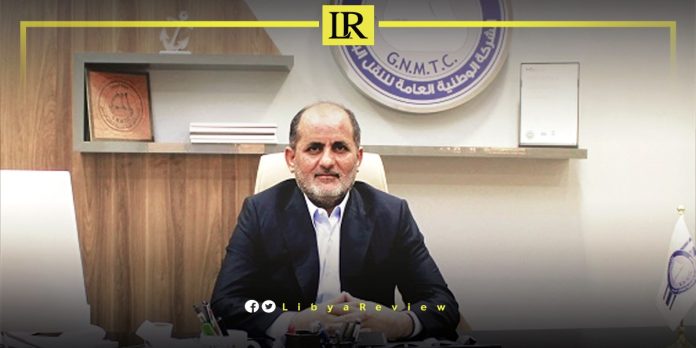 On Sunday, the General National Maritime Transport Company (GNMTC) announced the abduction of its CEO, Khaled Al-Tawati.

In a statement, the company explained that an unidentified armed group, driving three civilian vehicles kidnapped Al-Tawati, in Tripoli.

The GNMTC reported that the armed group forcibly intercepted the CEO on the road, threatened him with weapons, and took him to an unknown location.

The company said in a statement that the abduction "not only violates the freedom of a Libyan citizen on his own soil but also extends beyond that, damaging the reputation of the GNMTC and its relationships with clients both domestically and internationally."

The Company affirmed that this incident "poses a real threat to an institution, which has remained distant from conflicts and tensions."

The company stated that it has "taken all necessary legal measures with the appropriate authorities, holding the official entities of the Libyan state, including the government, the Ministry of Interior, and all security and law enforcement agencies, fully responsible."

The company urgently called for "serious efforts to identify the armed group, apprehend its members, and ensure the safety of the Al-Tawati."

The company appealed to citizens who have any information about the incident to immediately report it to the relevant authorities.

Last month, former Libyan Finance Minister, Faraj Boumtari hailing from the Zway tribe, was released after days of detention in Tripoli, according to Senussi Al-Haliq, the Head of the Supreme Council of the Zway Tribes. The event ignited a crisis leading to the closure of oil fields in Libya.

The release of Boumtari was reportedly requested by the Attorney General, as conveyed by media sources. Al-Haliq previously indicated that oil production had been halted at the El-Feel, Sharara, and 108 fields, as a protest against Boumtari's abduction during his visit to Tripoli.

Boumtari was kidnapped upon his arrival at Mitiga International Airport last Tuesday. His tribe accuses Sadiq Al-Kabir, the Governor of the Central Bank of Libya (CBL), of masterminding this operation to prevent Boumtari from competing for the position.