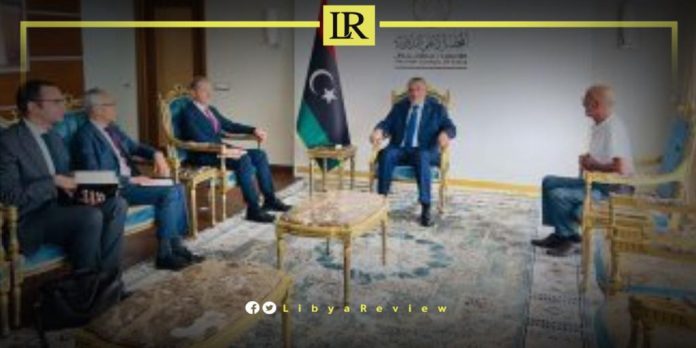 In a high-level meeting, Mohamed Takala, the Chairman of Libya's High Council of State, (HCS) convened with Paul Soler, the French Special Envoy, to discuss Libya's upcoming elections and the path towards national reconciliation. The meeting was also attended by Mostafa Mihraje, the French Ambassador to Libya.
According to the HCS, the discussions "focused on the current political landscape in Libya, with a particular emphasis on the electoral process and efforts towards national reconciliation. The meeting also highlighted the work being done by the HCS in these crucial areas."
Beyond the issue of elections, bilateral relations were also on the agenda, with both parties exploring avenues to strengthen ties for the mutual benefit of both nations.
The HCS, a key political entity in Libya, has been heavily involved in national reconciliation talks and electoral preparations. The meeting with Soler indicates international attention and concern regarding Libya's political situation.
Although not directly related, the meeting comes at a time when the United States has been vocal about its concerns over Libya's stability. Thus, the increased French engagement could be interpreted as part of a larger international approach to stabilise the situation in Libya.
With elections and national reconciliation being critical for Libya's stability, meetings like these are vital. France's involvement showcases its willingness to play an active role in Libyan politics, possibly serving as a mediator or supporter in the upcoming electoral processes.
The French and Libyan governments are expected to hold further meetings to detail their plans for enhancing bilateral ties, and to outline their joint approach to tackle the pressing issues facing Libya today.