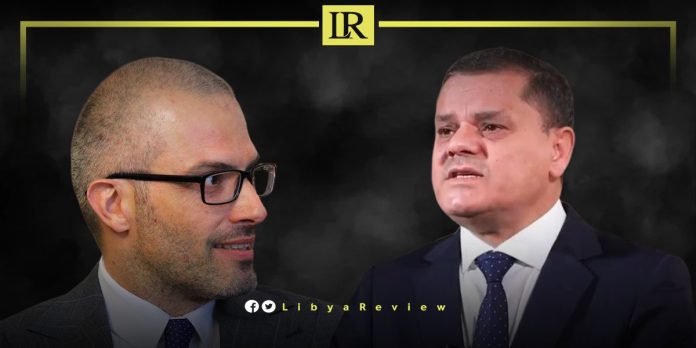 On Thursday, the Libyan Government of National Unity (GNU), headed by Prime Minister Abdel-Hamid Dbaiba rejected the appointment of Italian diplomat, Nicola Orlando as the European Union's Ambassador, according to the NOVA news agency.
The Italian news agency specified that the rejection of Orlando, who formerly served as Italy's Envoy to Kosovo, took place several weeks ago.
Orlando, born in 1975, has been engaged in diplomatic service since 2001. He served as the Deputy Ambassador to Tripoli from 2017 to 2019, under then-ambassador Giuseppe Perrone, who is now Italy's Ambassador to Iran. In May 2021, Orlando was named as a Special Envoy to Libya.
The EU's High Representative for Foreign Affairs and Security Policy, Josep Borrell, had initially named Orlando as the new EU Ambassador to Libya. He was slated to replace outgoing Ambassador, Jose Sabadell, whose final meeting with Dbaiba took place in Tripoli in late April.
Notably, the GNU has yet to publicly disclose the reasons for rejecting Orlando's appointment. The move is raising questions about the trajectory of diplomatic ties between Libya and the European Union, especially at a time when both entities are navigating a complex geopolitical landscape.
Earlier today, Sabadell announced the end of his three-year mission in the country. During his tenure, Sabadell observed significant security improvements in Libya, although the country still lacks political consensus among key stakeholders.
Sabadell took to his Twitter account to announce, "I am concluding my mission today. It has been an extraordinary honor to serve here. Particularly, I am pleased that the full European mission has returned to Tripoli, and we have been operating at full capacity for more than two years now. This has facilitated close engagement with Libyan stakeholders, supporting the ongoing political process, and contributing to improving living conditions for the Libyans."
The EU has played a critical role in stabilising the region, and supporting the Libyan government in implementing democracy and maintaining security. As the EU mission continues, the focus will likely shift towards building a political consensus among the various factions, to secure a stable and prosperous future for the country.