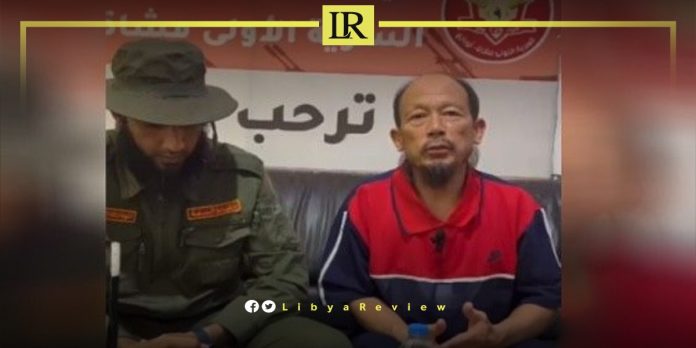 The Libyan National Army (LNA) recently conducted a successful operation to free a kidnapped Chinese national. The operation was carried out by a specialized unit of the 128th Brigade. The victim, who had been abducted from Chad about a month ago, was found in a town near Ubari in southern Libya.
Upon receiving a tip-off, the 128th Brigade sprung into action. They were able to locate and free the captive, who was then handed over to the appropriate authorities for further action.
In a video released by the Brigade's media division, the rescued hostage identified himself as Dou Shoujiang, a 57-year-old man from Henan Province, China. He was abducted from his workplace in the "Green Construction" area in Chad, and then transported to southern Libya.
Shoujiang expressed his deep gratitude to the LNA for his rescue. He confirmed that he is in good health.
The successful operation not only marks a significant achievement for the LNA, but also serves as stability and safety of the region. It showcases the capability and readiness of the LNA to take swift action against criminal elements, that threaten the peace and security of individuals, regardless of their nationality.
Notably, the LNA has launched an extensive and strategic military operation, aimed at securing the southern region bordering Chad.
This operation was launched to clear the area of armed groups, control and secure the borders between the two nations, and combat illegal migration. This was confirmed in a statement by Spokesman, Major General Ahmed Al-Mismari.
The Commander of the land forces operations room, accompanied by the Commander of the southern operations force, Major General Mabrouk Sahban, and the Commander of the reinforced 128th Brigade, Brigadier Hassan Al-Zadma, arrived at the Libyan-Chadian border.