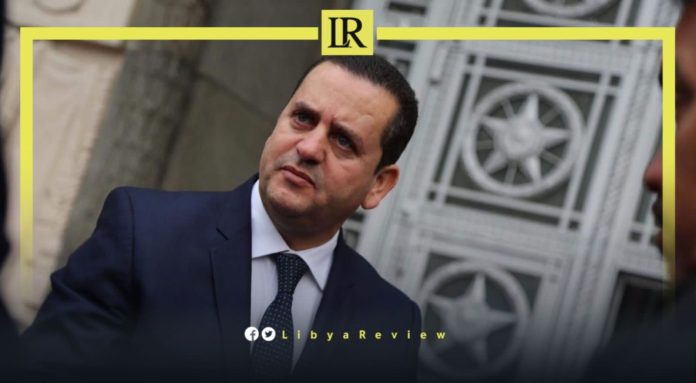 Abdel-Hadi Al-Hwaij, the Foreign Minister of the Libyan Parliament-designated government held a telephone call with Sudan's Foreign Minister, Ali Al-Sadiq Ali. He stressed that Sudan's instability has had repercussions on neighbouring countries, including Libya.
Al-Hwaij highlighted hopes for a swift resolution to the ongoing crisis in Sudan, leading to the return of displaced individuals, and the restoration of security and stability to the region. His sentiments underscore the ripple effect of regional instability, especially in Libya.
During the conversation, Ali stressed the need to strengthen bilateral cooperation across various sectors.
Last month, the International Organization for Migration (IOM) reported that a total of 3,380 displaced persons have sought refuge in Libya, due to the conflict in Sudan.
According to the IOM's Displacement Tracking Matrix in Libya, the figure includes 2,880 Sudanese migrants in the city of Kufra, along with 500 others in Umm Al-Araneb, as of 31 July. Among the Sudanese migrants, there are 2,490 individuals, while the remaining 600 are Libyan nationals.
The UN Agency estimates that the Kufra Detention Center currently hosts 360 displaced persons from various nationalities, including Sudanese fleeing the crisis. These groups are living in extremely vulnerable conditions, with increasing medical needs.
The latest data from the IOM's Matrix highlights the massive scale of the displacement, resulting from clashes between the Sudanese military and the Rapid Support Forces. More than 926,000 individuals have sought refuge outside Sudan, while an additional 3.02 million individuals have been internally displaced within the country.
According to the United Nations Office for the Coordination of Humanitarian Affairs (OCHA), individuals have been forced to flee all 18 states of Sudan.
The IOM emphasizes that the current estimates of displacement cases over the past 108 days, surpass the total recorded cases in the previous four years. However, due to ongoing fighting, access to many areas remains challenging, making comprehensive assessments difficult. Therefore, the current evaluations are based on preliminary reports or estimates.
The arrival of Sudanese migrants in Libya is a cause for concern, given the ongoing challenges faced by the country. Libya has been in a state of political and social turmoil since the 2011 overthrow of longtime leader Muammar Gaddafi, with competing factions vying for power and control.