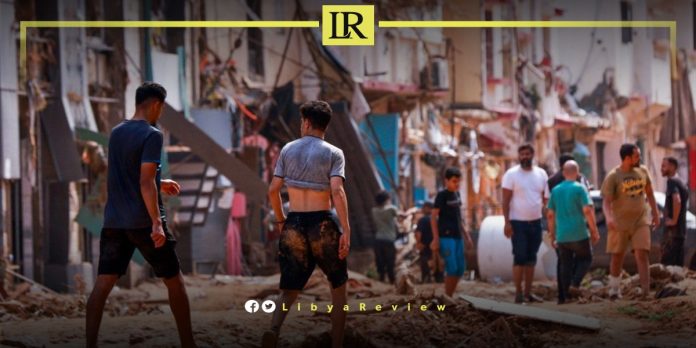 In a surge of humanitarian assistance to Libya, both Italy and Turkey sent ships packed with essential relief supplies to support those in need.
On Saturday, the Italian Embassy in Libya confirmed the arrival of the vessel 'San Marco' to the city of Derna.
Offloaded from this ship were life-saving supplies, including 100 tents capable of sheltering up to 1,000 individuals, 5,000 blankets, and a comprehensive cache of medical supplies. Additionally, the shipment incorporated eight water pumps, two helicopters, and tractors designated for terrain adjustments and rescue efforts.
Parallel to Italy's endeavours, the Turkish Ministry of Defence announced the landing of two naval vessels, the 'Sanjaq Tar' and 'Birqadar', on Libyan shores. These ships transported an impressive 360 members spanning the Disaster and Emergency Management Presidency (AFAD), the AKUT Search and Rescue Association, and units from the Ministry of Health, Coast Guard, and the Turkish Fire Brigade. Accompanying them were 122 specialised vehicles, which included ambulances and rapid-response units. Additionally, three field hospitals, and an assortment of food, shelter, and health materials were part of this crucial delivery to aid the Libyan populace.
To further boost the humanitarian effort, the ministry highlighted the impending departure of the 'Osman Ghazi' from Izmir, purposed with conveying even more relief materials to the North African nation.
Eastern Libya witnessed an unprecedented flood due to heavy rains from the Mediterranean storm, Daniel last weekend. The disaster saw the destruction of entire communities in Derna as walls of water released from the burst dams cascaded through the city, pulling many into the sea.
Current data from the Libyan Red Crescent reveals an alarming figure: while 11,300 deaths have been confirmed, another 10,000 people are still missing. As the recovery efforts enter the one week mark, rescue teams continue their relentless search through the debris, hunting for survivors and retrieving the deceased.