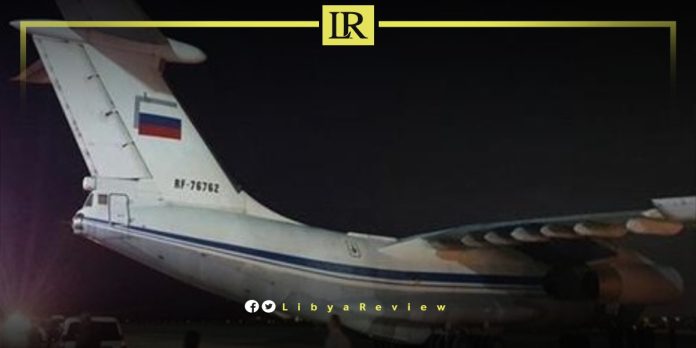 Russia has once again showcased its commitment to aiding Libya, in the wake of the recent catastrophic events. On Saturday, the third Russian relief plane landed at Benghazi's Benina Airport, carrying a range of technical equipment and rescue machinery. This move is in response to the devastating aftermath of the Mediterranean storm, Daniel which struck northeastern Libya.
The storm's impact was gravely felt across the nation, prompting international concern and offers of assistance.
Russian President, Vladimir Putin has conveyed his deep condolences to the Head of Libya's Presidential Council, Mohamed Al-Mnifi. Emphasising Russia's readiness to assist, Putin has underscored his commitment to support the victims, and aid in Libya's recovery from this disaster.
Notably, the second Russian relief plane touched down at the Benina on the previous Friday. This plane was laden with essential technical and medical supplies, and also brought along dedicated rescue teams.
Daniel, the Mediterranean hurricane, wreaked havoc particularly in eastern Libyan cities on Sunday. The catastrophe resulted in thousands of casualties, further exacerbated by the state of dilapidated dams, and the lack of early warning systems in the region.
The International Federation of Red Cross and Red Crescent Societies (IFRC) has issued a warning about the potential rise in the death toll from the floods in eastern Libya. Reports suggest that there are over 11,000 deaths, and another 10,000 missing, believed to be trapped under the rubble and mudslides caused by the flooding.
Cities in the eastern region, especially Derna and Benghazi, have sustained significant damage. In response to the calamity, authorities declared a curfew, and have closed schools for several days to ensure the safety of the residents.