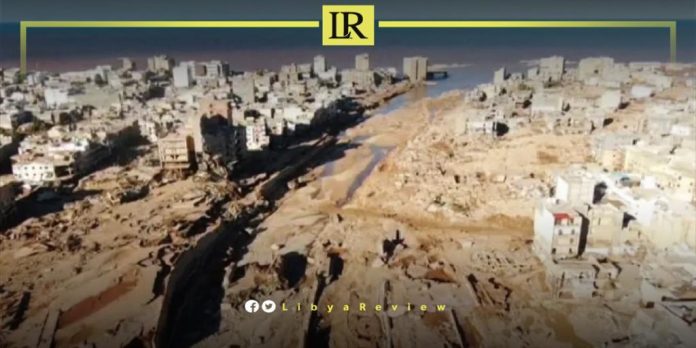 On Thursday, NASA's Earth Observing Network released satellite images, which starkly illustrate the devastation wrought by the recent floods in the Libyan city of Derna.
The floods, which occurred earlier this month, have tragically resulted in thousands of fatalities, missing individuals, and a significant number of residents left homeless.
The photos show the near-complete obliteration of vast residential areas, and highlight the extensive coastal erosion that has reshaped the city's core, due to the overwhelming floodwaters.
As per NASA's assessment, Derna, home to approximately 90,000 residents, is among the hardest-hit regions. The calamity was compounded by the collapse of two vital dams, causing water levels to rise precipitously, reaching a shocking height of seven meters in some places.
An image captured on 18 September offers a harrowing view of the devastation, highlighting the substantial erosion caused by the rampaging floods that swept toward the sea. The same frame also shows mud engulfing almost half of the city's districts. For context, an earlier image taken on 25 August depicts a relatively unscathed Derna, with its central valley then plainly visible.
On 10 September, a devastating storm swept through several eastern regions of Libya, notably the cities of Derna, Benghazi, Al-Bayda, Al-Marj, and Sousse. This resulted in significant destruction and led to the loss of thousands of lives, injuries, and missing individuals.
UN Secretary-General, Antonio Guterres called a flood that killed thousands in Derna, Libya a "symbol of the world's ills."
"Even as we speak now, bodies are washing ashore from the same Mediterranean sea where billionaires sunbathe on their super yachts," Guterres said in the opening of the 78th session of the United Nations General Assembly, on Tuesday.
"Derna is a sad snapshot of the state of our world – the flood of inequity, of injustice, of inability to confront the challenges in our midst," he added.