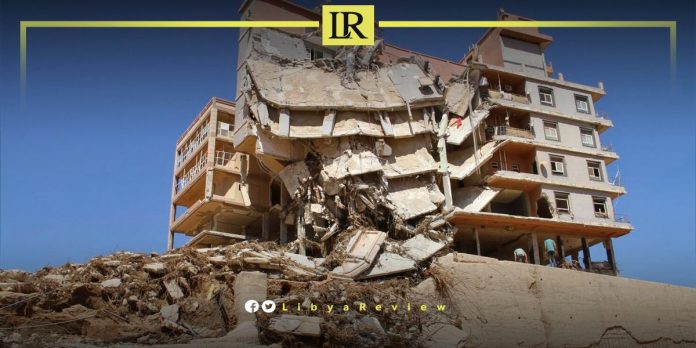 Italian energy giant, ENI announced that it has worked with Libya's National Oil Corporation (NOC) to help those affected by the floods following storm Daniel.
In an official statement, ENI announced its "extensive efforts to support the affected communities." The Italian company said it has "contributed essential supplies, including medicines and medical equipment, food provisions, hygiene kits, temporary shelters, bedding, and mobile electricity generators."
Moreover, it revealed that it has also "played a pivotal role in ensuring the efficient delivery of aid. This support encompasses logistical assistance in the form of supply vessels, helicopters, and rescue trucks, all equipped with vital supplies such as food, drinking water, internet communication units, and emergency response and medical teams."
This humanitarian initiative was conducted through ENI's joint venture, Mellitah Oil and Gas, in close coordination with the NOC.
On the 10 September, a devastating storm swept through several eastern regions of Libya, notably the cities of Derna, Benghazi, Al-Bayda, Al-Marj, and Sousse. This resulted in significant destruction and led to the loss of thousands of lives, injuries, and missing individuals.
Notably, major global oil corporations operating in Libya, including ENI, Total, Repsol, OMV, Wintershall, and Schlumberger, announced earlier this month their "unwavering readiness to mobilize all resources to contribute to the humanitarian needs of the eastern cities, impacted by Hurricane Daniel."
This commitment was made during a meeting with the Chairman of the NOC, Farhat Bengdara. The companies expressed their "eagerness to collaborate with the emergency committee formed by the corporation, aiming to support the affected communities and harness all potential resources."
Bengdara issued a decision to establish an emergency committee. This committee's purpose is to assess the needs of the flood-affected areas, and provide immediate necessities to the residents. Additionally, they will liaise with the oil sector companies abroad, alongside foreign partners to procure items not readily available in the local market.