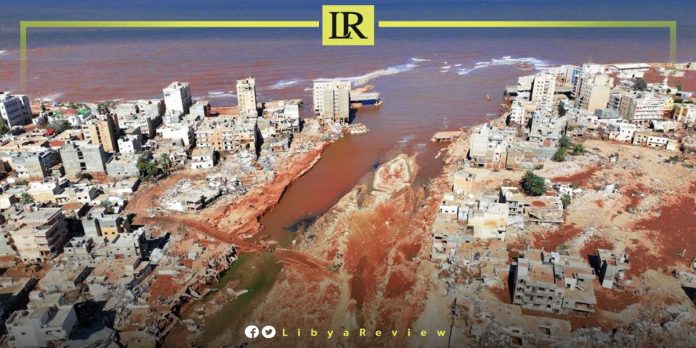 The OPEC Fund for International Development, has approved an emergency aid grant of $500,000 dollars for Libya. This is to provide urgent and medium-term relief to the population affected by the recent storm, Daniel, which struck the country last month. The grant aims to address basic needs such as food, clean water, shelter, protection, and prevention.
It will be channelled through the International Federation of Red Cross and Red Crescent Societies (IFRC), to support the operations of the Libyan Red Crescent Society (LRCS) and provide assistance on the ground.
Abdel-Hamid Al-Khalifa, the Director-General of the OPEC Fund, stated in a press release on Tuesday, "Our hearts go out to the Libyan people who have endured unimaginable suffering due to this devastating storm. Through close collaboration with the international community, we hope to provide essential support to those in need to aid in their recovery from this disaster."
The storm affected major population centers such as Benghazi, Tobruk, and Derna, causing significant damage to healthcare facilities, electricity, communications, infrastructure, and roads, limiting access to these areas.
The Fund's grant aims to provide immediate assistance to the most affected areas and individuals, including families, children, the elderly, and persons with disabilities.
The partnership between OPEC and the IFRC dates back to 1997, with a successful track record of effective and impactful implementation in challenging environments and crises. To date, the Fund has provided approximately $32 million dollars in grant funding to the IFRC, for around 90 operations.
Libya is a founding member of the OPEC Fund, and is therefore ineligible for support from the fund, except for emergency grants.
Notably, the World Health Organisation (WHO) has reported the tragic loss of 101 healthcare professionals in Libya.
WHO acknowledged that the fatalities among health workers are part of a broader death toll, which has shockingly reached 4,333 individuals, with an additional 8,500 remaining missing.
The healthcare system in Libya, already significantly weakened due to a decade-long conflict, faced severe disruption, even prior to the catastrophic impacts of the storm. WHO highlighted the critical condition of primary healthcare facilities nationwide, noting the urgent lack of staff, medicines, and essential medical technologies and equipment.