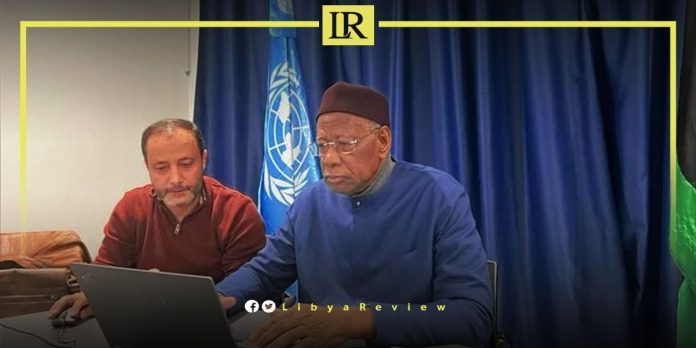 On Thursday, the UN Special Envoy for Libya, Abdoulaye Bathily voiced his astonishment in a letter to the Speaker of the Libyan Parliament, Ageela Saleh, regarding the sudden and unilateral approval of new electoral laws.
Previously, thorough discussions conducted in July and September had brought forth a consensus between Bathily and Libyan authorities, ensuring that the communications concerning national matters, particularly electoral legislation, between the Parliament and the United Nations Support Mission in Libya (UNSMIL), would traverse through formal and agreed-upon channels.
Furthermore, there was a mutual understanding that proposed electoral legislation would be shared directly with UNSMIL, before final presentations and discussions in the House.
Contrary to these agreements, Bathily was startled to find that the legislations, crafted by the 6+6 Joint Committee, were "not only received by Counselor Saleh but were also presented and approved in a House session, without adherence to the established communication and review protocols with UNSMIL."
Bathily emphasized that UNSMIL, which fundamentally revolves around "fostering a viable electoral process, predicates its function on the implementation of electoral laws that are not only enforceable, but are also subjected to thorough review and discussion within international and national platforms." Without formal and official receipt of the legislations, the UN envoy finds himself, and by extension UNSMIL, "in a position unable to provide substantive commentary or endorsement."
Amidst the present critical political milieu, Bathily underscored the absolute necessity for Libyan leaders to "converge in unity to navigate through political settlements on electoral matters and other urgent national issues." He advocated for the "formulation and agreement on an implementable roadmap, thereby advancing Libya's unity, sovereignty, and prosperity, while concurrently adhering to the legitimate calls of the Libyan people."
He stressed that the UNSMIL remains "steadfastly committed to executing its mandate in strict accordance with related Security Council resolutions."