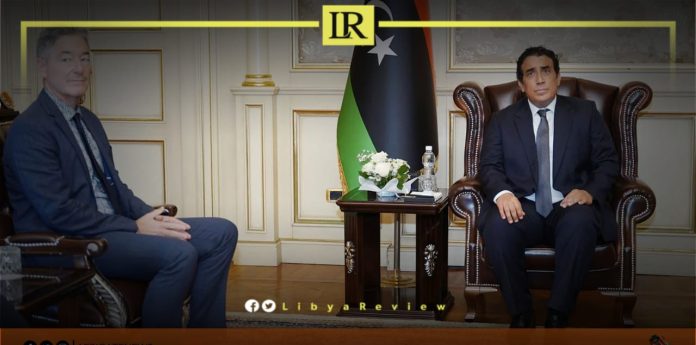 In the wake of the devastation left by the recent Hurricane Daniel and subsequent floods in eastern Libya, the German Ambassador, Michael Ohnmacht underscored the imperative need for, "collective endeavours to aid and reconstruct the affected regions."
During a discussion with the Head of Libya's Presidential Council, Mohamed Al-Mnifi, Ohnmacht emphasised the urgency and significance of unified efforts to "provide all-encompassing support and rehabilitation to the flood-stricken areas in east Libya."
The Ambassador briefed Al-Mnifi about his visit to Derna and other impacted regions, elucidating the grave aftermath and the essential need for comprehensive support and reconstruction initiatives in these locales.
Furthermore, the meeting extended beyond humanitarian concerns, also encompassing the evolution of the political landscape in Libya. They explored avenues for concluding all transitional phases, and achieving unity among parties involved in the political process to pave the way for upcoming elections.
The engagement also signifies a strengthening of bilateral ties between Germany and Libya. The supportive stance of Germany showcases a potential fortification of relations and alliances, possibly extending into further economic, political, and humanitarian collaborations.
On 10 September, regions in eastern Libya experienced intense floods that destroyed dams, and swept away entire neighbourhoods in multiple coastal towns in the east of the nation.
Since a 2011 uprising that toppled and later killed longtime ruler Muammer Gaddafi, Libya has lacked a central government and the resulting lawlessness has meant dwindling investment in the country's roads and public services, as well as minimal regulation of private buildings. The country is now split between rival governments in the east and west, each backed by an array of militias.