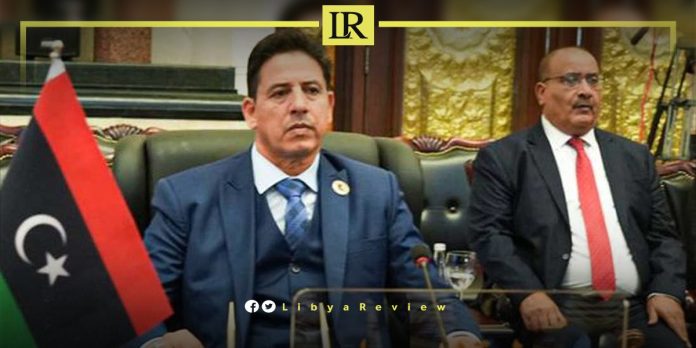 On Thursday, Youssef Al-Agouri, Head of the Libyan Parliament's Foreign Affairs Committee called for swift Arab intervention, to halt the escalating aggression in Gaza. Al-Agouri emphasized that "no solution should be entertained if it involves the displacement of Gaza's inhabitants, or infringes upon their legitimate rights."
Speaking at the 35th emergency session of the Arab Parliamentary Union, Al-Agouri pressed for intensified Arab diplomatic and Parliamentary mobilization, underlining that "mere political declarations are insufficient."
He emphasized the need for galvanizing both regional and international backing, compelling the international community to recognize and condemn the acts of Zionist aggression, within the Gaza Strip.
Highlighting the broader stakes, the MP reiterated the "non-negotiable nature of the residents' intrinsic rights in Gaza."
He underscored their "unassailable right to life, freedom, dignity, and the pursuit of an autonomous state, with Jerusalem as its beating heart—a city forever symbolic of Arab unity, honour, and resilience."
As a proactive measure, Al-Agouri proposed rallying international Parliamentary support to prioritize this critical issue in the forthcoming 147th Inter-Parliamentary Union meetings, scheduled for 23 October in Angola.
He advocated for a unified voice of Arab, African, and Islamic factions, to champion and amplify this pivotal demand.
Notably, the Head of Libya's Presidential Council, Mohamed Al-Mnifi vehemently condemned the brutal Israeli attack on Al-Mamdani Hospital in the Gaza Strip, labelling it a "war crime and genocide." The attack resulted in a reported 500 fatalities.
He reiterated his rejection of the "new displacement of the Palestinian people through starvation, siege, and direct targeting of civilians and public facilities."
Simultaneously, he urged the international community to "assume its responsibilities towards civilians, and halt the unjustifiable bloodshed."
Presidential Council member, Musa Al-Koni viewed the Israeli bombing as "surpassing all preceding war crimes and crimes against humanity."