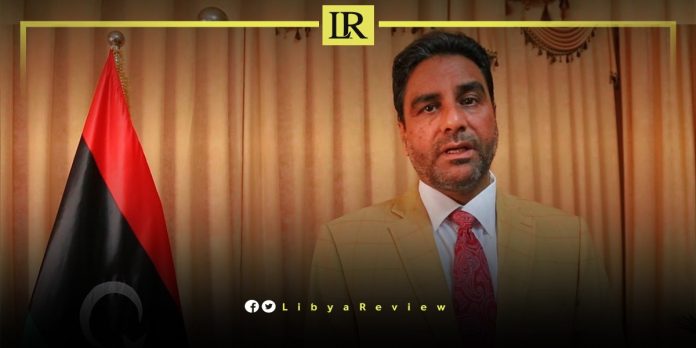 The fuel crisis in Libya's Western Mountains has caught the attention of lawmaker, Abdel-Salam Nassiya, prompting a direct appeal to key governmental authorities.
Nassiya has reached out to the Attorney General and the Heads of the Audit Bureau and Administrative Control Authority (ACA) to address the fuel crisis, urging them to heed the suggestions of local crisis committees regarding distribution mechanisms.
He pinpointed the crisis to poor fuel distribution by companies, which is exacerbated by their reluctance to consider proposals from residents.
Some cities enjoy daily fuel supply from diverse distribution companies, while others, despite having higher populations, receive lesser quantities from one or two companies.
Large supplied cities witness fuel being siphoned off to black markets, while smaller cities' residents travel to neighbouring areas for fuel, intensifying the crisis.
Nassiya is advocating for equitable fuel distribution, as a subsidised commodity to all citizens, eliminating the possibility of redirecting this support exclusively or substituting it with cash aid.
Crisis committees in the region are striving to find viable solutions, with some success, yet fuel mafia's rekindle the crisis repeatedly, with the aid of distribution sources and fuel transport companies.
Fuel smuggling has become a lucrative venture for gangs, while citizens bear the brunt, struggling to secure fuel amidst these challenging circumstances.
Notably, the United Nations Security Council adopted a resolution to extend the ban on the illicit export of petroleum, including crude oil and refined petroleum products, from Libya.
Resolution 2701, which won the unanimous support of the 15-member council, extends the ban for 15 months, until 1 February 2025.
It demands full compliance by all UN member states, with the sanctions regime on Libya. This includes an arms embargo, travel ban and asset freeze, as well as further calls on all member states not to intervene in the Libyan conflict, or take measures that may exacerbate the conflict.
It calls on all parties in Libya to implement the 23 October 2020 cease-fire agreement in full, and urges member states to respect and support the full implementation of the agreement. This includes the withdrawal of all foreign forces and mercenaries from Libya without further delay.