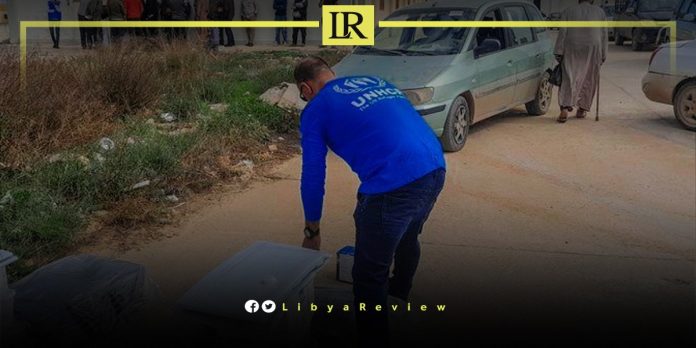 Hurricane Daniel wreaked havoc across northeast Libya on 10 September, causing catastrophic flooding and leaving a trail of devastation in its wake. The storm, described as the most devastating to hit Libya in 30 years, resulted in more than 4,000 fatalities and approximately 10,000 missing. The floods post-landfall caused unprecedented damage, particularly affecting key infrastructure such as roads and communication lines.
Amidst the ruins, the Libyan Relief and Humanitarian Assistance Authority, in conjunction with the United Nations High Commissioner for Refugees (UNHCR), tirelessly extends essential aid to thousands affected by the calamity. From Ajdabiya to Derna, relief teams are diligently working to support displaced families who have lost everything to the disaster. To date, aid has reached around 55,000 affected individuals.
The relief efforts face significant hurdles, including severely damaged infrastructure, hampering access to the affected regions. Moreover, the vast number of displaced individuals, and the magnitude of the destruction demand a well-coordinated and robust response to address the crisis comprehensively.
The international community, led by nations like the UAE, swiftly ramped up their efforts to provide urgent relief to the Libyan people. UAE humanitarian organisations were among the first to respond, showcasing the global solidarity towards alleviating the suffering in Libya.
The relentless work of the Libyan Relief and Humanitarian Assistance Authority, along with international support, underscores a beacon of hope amidst the dire circumstances. As aid continues to reach the affected, the indomitable spirit of resilience and cooperation shines through the rubble left behind by Hurricane Daniel.
Libya has been in chaos since a NATO-backed uprising toppled longtime leader, Muammar Gaddafi in 2011. The county has for years been split between rival administrations, each backed by rogue militias and foreign governments.
The current stalemate grew out of the failure to hold elections in December 2021, and the refusal of Prime Minister Abdel-Hamid Dbaiba, who is leading the transitional government, to step down.