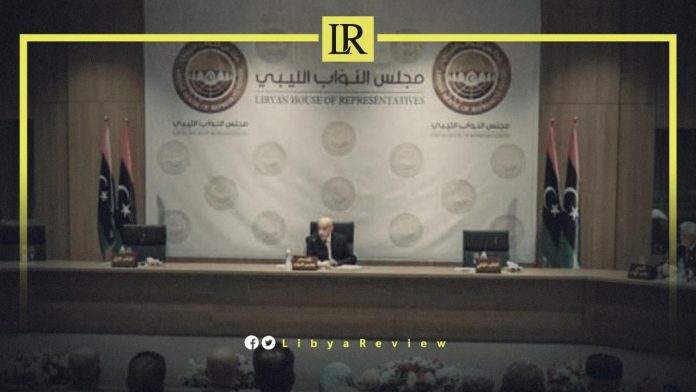 The Libyan Parliament has urged the government to cease exporting oil and gas to countries supporting the Israeli occupation, amid ongoing aggression in Gaza.
In an official statement released on Wednesday, the Parliament firmly expressed its rejection of Palestinian displacement, emphasising the imperative need for an immediate halt to the aggression, which it referred to as a "genocidal campaign by Zionist gangs."
The statement further called for an urgent meeting at the leadership level within the Arab League, and Islamic organisations, and urged the convening of an emergency session at the United Nations General Assembly.
The Libyan Parliament also criticised the visits by the leaders of the United States, the United Kingdom, Germany, Italy, and France to the "Zionist entity." It regarded these visits as "declarations of their full support for the eradication of the Palestinian people and their legitimate right to resist and establish an independent state."
Moreover, it censured the failure of the official Arab position, particularly the normalisation trend with Israel, for its inability to take a bold stance representing the will of the people.
"This has reached a point where basic necessities, such as medicine, water, food, and fuel, are unable to reach the region due to an imposed blockade and systematic mass killings by criminal gangs," the statement said.
Moreover, the Head of the Libyan Presidential Council, Mohamed Al-Mnifi welcomed France's call for a humanitarian ceasefire, to pave the way for ending military operations in Gaza.
He said that France's position "aligns closely with what he called for during a closed session at the Cairo Peace Conference, affirming the need for sustainable aid delivery."
He urged the Security Council and the European Union to reinforce the principle of "the right to life" by quickly adopting this position to protect innocent civilians, respect international humanitarian law, and prevent the conflict's further escalation in the region.
French Prime Minister Élisabeth Borne said during a National Assembly discussion that "Hamas does not represent the Palestinian people," asserting that "Paris is a friend of both Israel and the Palestinians."
She added, "There are no victims to mourn less than others," emphasising that "victims are equal, and no life is worth less than another."
France has called for a "humanitarian ceasefire" to allow for aid distribution in the Gaza Strip, which "could lead to a halt in hostilities," according to Borne.
She also reported that French Foreign Minister, Catherine Colonna will depart for New York on Monday night to facilitate discussions in the UN Security Council on the Gaza situation.