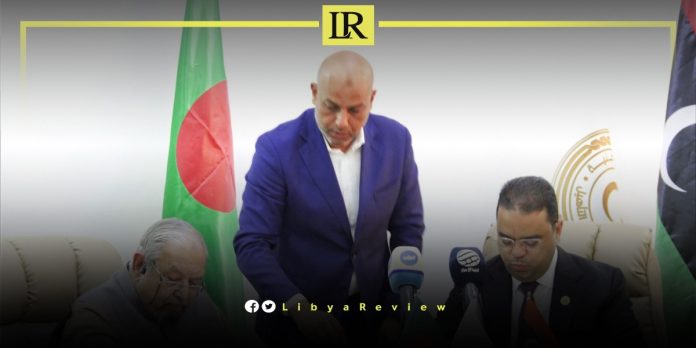 On Wednesday, Libya and Bangladesh signed a memorandum of understanding (MoU), aimed at facilitating labour procedures and fostering mutual understanding.
The MoU was signed by Libya's Minister of Labor, Ali Al-Abed, and Bangladesh's Minister of Expatriate Welfare and Employment, Imran Ahmed.
Al-Abed told the Libyan News Agency (LANA) that the agreement, "outlines the regulation of incoming foreign labour, tracking their entry and exit, ensuring legal procedures are followed, and guaranteeing their safe return to their home countries."
He stressed that the MoU would "reinforce the collaboration between the two countries, especially given the significant challenges both countries face, due to the substantial number of Bangladeshi laborers who entered Libya through illegal means."
"All foreign labourers have a specified legal period for their stay in the country, and upon completion of their work. They must return to their home countries, to avoid issues related to illegal immigration and human trafficking," he added.
Al-Abed noted that the ministry aims to regulate the process of recruiting Bangladeshi labour, through a digital platform to prevent the exploitation of workers and protect them from potential fraud.
In turn, Ahmed appreciated the collaboration, in line with the respective legislations and laws of both nations. He highlighted the role of the Ministry of Labour in safeguarding Bangladeshi labourers in Libya.
The signing ceremony was attended by the Bangladeshi Ambassador to Libya, along with officials from both ministries. Representatives from the International Cooperation, Laws, and Treaties departments of the Libyan Ministry of Foreign Affairs were also present.