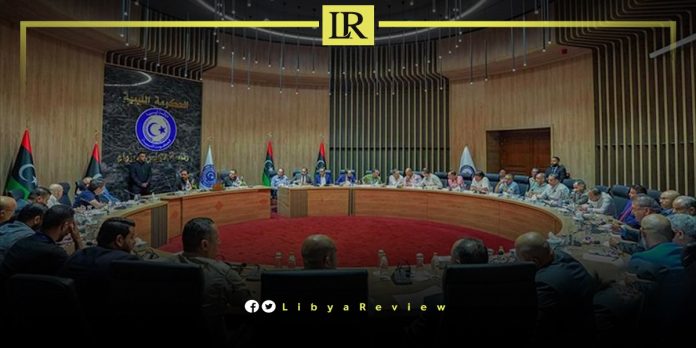 On Wednesday, Libya's International Conference for the Reconstruction of Derna and Affected Areas, under the banner of "Together, We Will Flourish Anew," kicked off.
The conference aims to unify national, regional, and international efforts for the reconstruction, in line with the aspirations of residents in Derna, and other affected areas.
It involves executing city reconstruction projects, led by experienced international companies in infrastructure development, following sustainable and innovative strategic plans. Sustainable collaboration with international companies will also be enhanced.
The conference will focus on three key dimensions: scientific, developmental, and visionary.
This conference marks a significant step towards the rebuilding of the affected areas, as well as the development of national strategic foresight to address future crises and disasters.
Over 180 international and Arab companies are gathering in Benghazi, for the conference.
The event, scheduled for 1-2 November, has attracted diplomatic and government representatives from across the globe.
The event was marked by the arrival of more than 130 participants from neighbouring nations, including Tunisia, Algeria, and Morocco.
Libya's Parliament-designated government, led by Prime Minister Osama Hammad, along with the General Command of the Libyan National Army (LNA), is hosting this crucial gathering.
Notably, a high-level Turkish diplomatic delegation, headed by Deputy Foreign Minister Ahmet Yildiz and Turkish Ambassador Canan Yilmaz, will actively participate in the conference.
Among the participating countries are prominent global players such as China, the United States, the United Kingdom, Russia, Portugal, the United Arab Emirates, Turkey, Romania, France, and Belarus.
As the conference unfolds, discussions are expected to focus on key strategies and collaboration mechanisms, which will drive the reconstruction process forward.
On 10 September, a devastating storm swept through several eastern regions of Libya, notably the cities of Derna, Benghazi, Al-Bayda, Al-Marj, and Sousse, last month. This resulted in significant destruction and led to the loss of thousands of lives, injuries, and missing individuals.