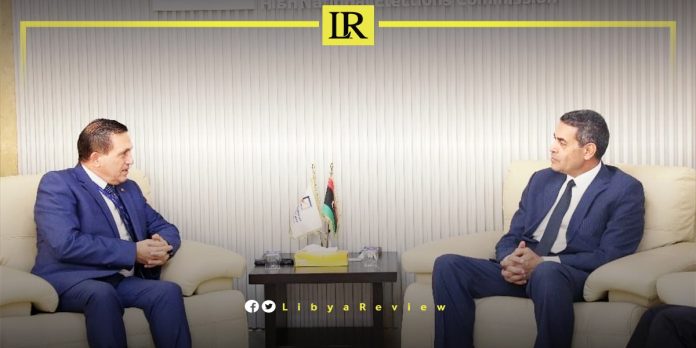 On Sunday, the Chairman of Libya's High National Elections Commission (HNEC), Emad Al-Sayah received the Maltese Ambassador to Libya, Charles Salliba and his accompanying delegation.
During a meeting at the HNEC headquarters, the two sides discussed support for Libya's upcoming elections. The visit is part of the international community's support for the democratic process in Libya, and aims to assess HNEC's readiness for conducting elections.
During the meeting, Salliba expressed his appreciation for efforts to ensure the success of the elections. He conveyed Malta's readiness to provide technical and advisory support, enhancing HNEC's preparedness, and creating a conducive environment for the electoral process.
The Ambassador also commended HNEC for its "dedication to fulfilling its responsibilities, according to the highest global standards."
Last month, HNEC signalled its readiness to put electoral laws into action, adhering to international benchmarks and practices to steer the upcoming electoral processes.
In a statement, HNEC affirmed that it stands as an "embodiment of the Libyan people's aspirations toward a future imbued with stability and affluence."
HNEC also highlighted that its operations and alignments, "do not bow to any political entities, ensuring it remains a beacon of unbiased authority amidst Libya's political spectrum."
For its part, the High Council of State (HCS) has taken a stance against the Parliament Speaker, accusing him of failing to adhere to electoral laws.
He stated to Sputnik News, "Parliament Speaker Ageela Saleh is attempting to form a new government without abiding by electoral laws," emphasising that Saleh intends to retain these laws until his objectives are met.
Libya, particularly post-2011, has become intricately linked with issues related to terrorism and internal strife, which has made it a focal point for international concern and intervention.