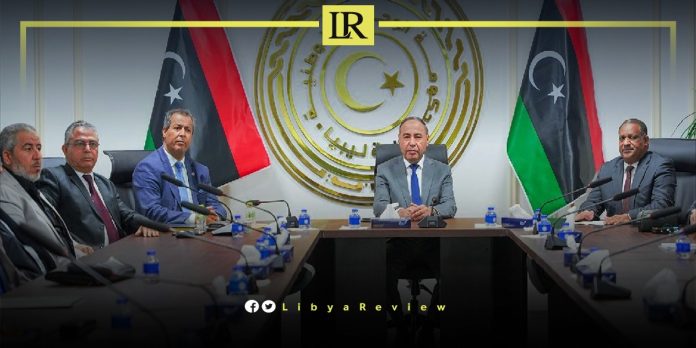 Libya is looking to localize the biofuel industry and production project in the country. The ambitious project was discussed during a meeting between Taher Al-Baour, Director of Foreign Affairs and International Cooperation at the Prime Minister's Office, and Saleh Bouisir, President of Libya's Gustave Biofuel Company.
The two parties reviewed the feasibility of domesticating biofuel production, and its multifaceted implications – environmental, economic, and international. Their discussion also revolved around harnessing the potential of biofuels, both at the local and global levels.
According to a statement from the Government of National Unity (GNU), Bouisir emphasised the significance of the project, especially in deriving biofuel from Jatropha tree oil.
The project aims to plant up to 40 million Jatropha seedlings, across various Libyan municipalities. He reiterated the strategic importance of the biofuel initiative. He expressed optimism that Libya would take substantial steps towards the manufacturing and utilization of clean biofuels.
Mayors from several municipalities, ministry representatives, experts, and university professors participated in the meeting.
Recently, the National Oil Corporation (NOC) announced that an oil well has begun production, after its conversion from a non-producing well.
This well, labeled DD21-80 in the Messla oil field had been inactive for 22 years. After the transformation, it now produces 1,510 barrels per day. The technical teams from the Arabian Gulf Oil Company (AGOCO) successfully conducted this conversion.
Last month, Libyan Minister of Oil and Gas, Mohamed Aoun said that Libya plans to increase its daily oil production to two million barrels.
The Libyan government aims to raise oil production from its current approximately 1.2 million barrels per day to 2 million barrels daily before the year 2030.
"We will begin to see the results of this growth within two to three years, and within approximately five to seven years when we reach the target of two million barrels per day," Aoun said in a press statement.
Moreover, Aoun highlighted that this investment won't be limited to existing fields but will also encompass newly discovered fields that are yet to be developed.